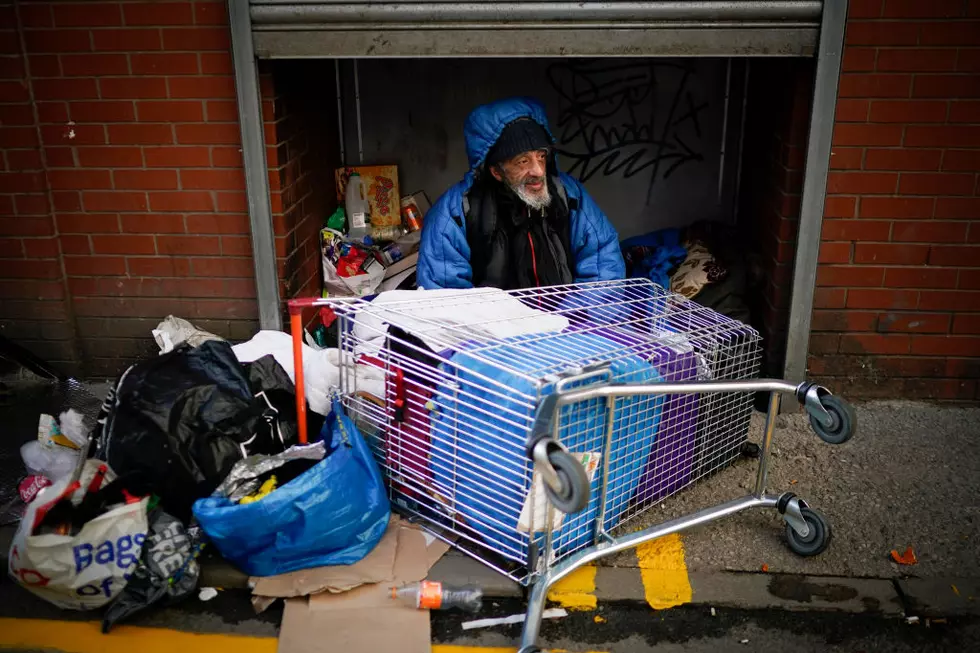 Will Yakima Teams Up For A New Approach To End Homelessness?
Getty Images
Yakima has a homeless problem.  Almost all communities do.  Homeless experts like the Union Gospel Mission's Executive Director Mike Johnson says Yakima's problem is about average for cities our size...but it's still a very real problem.
Just ask Yakima Greenway Executive Director Kellie Connaughton.  She's worried about the health and safety of the homeless who camp along the river on the Greenway property.  Accidents and fires that can and do get out of control are among her concerns as well as crime, drug abuse and trafficking.  Camping homeless can often seem intimidating to families who want to use the Greenway for recreation as well.
Or you can ask Verlynn Best, President and CEO of the Greater Yakima Chamber of Commerce who's business members have a never ending battle with the waste and debris that some homeless leave behind as they live a struggling life with mental health issues, substance abuse and crime.
These kinds of multiple complex issues are often supported by misinformed people of good intent and protected by civil rights laws unfortunately applied in such a way that can trap some homeless in their downward spiral.
If a solution is to be found, it's going to take a collaborative effort including the homeless helping community, law enforcement and the legal community, city and county government, business partners and more.  The goal best served would be to make decisions and take actions that would save lives of those living on the street and in the parks and to improve the quality of life for the rest of us who also want to use those same streets and parks for their intended purpose.
Mike Johnson and Kellie Connaughton were guests on the Morning News to explain the possibilities and the reason for hope.
***NEWS UPDATE***
It's Important to have heard their message given what happened right after their appearance on our show. Johnson says he had a conversation with Yakima City Manager Robert Harrison who told him the City of Yakima was NOT on board with the idea to the extent that Johnson told us and all our listeners.  In fact, Harrison told Johnson that he was against the idea and that it wouldn't be happening!
Awkward!  And concerning, considering it seems like a good idea and well worth a try. So what IS the status?  And what's next?
Mike Johnson will be back on the air with us  tomorrow at 7:15 am to try to sort it out.  He's invited the City Manager to join us to give him a chance to explain the reasoning behind this decision and we expect to hear from Kellie Connaughton at the Greenway whom we expect will be less than happy about the sudden shift in momentum.
In addition, where does the Council stand on this approach to dealing with the homeless.  They call the shots on policy and can direct the manager to act so we need to hear from them as well.  Stay tuned.  It continues tomorrow at 7:15.