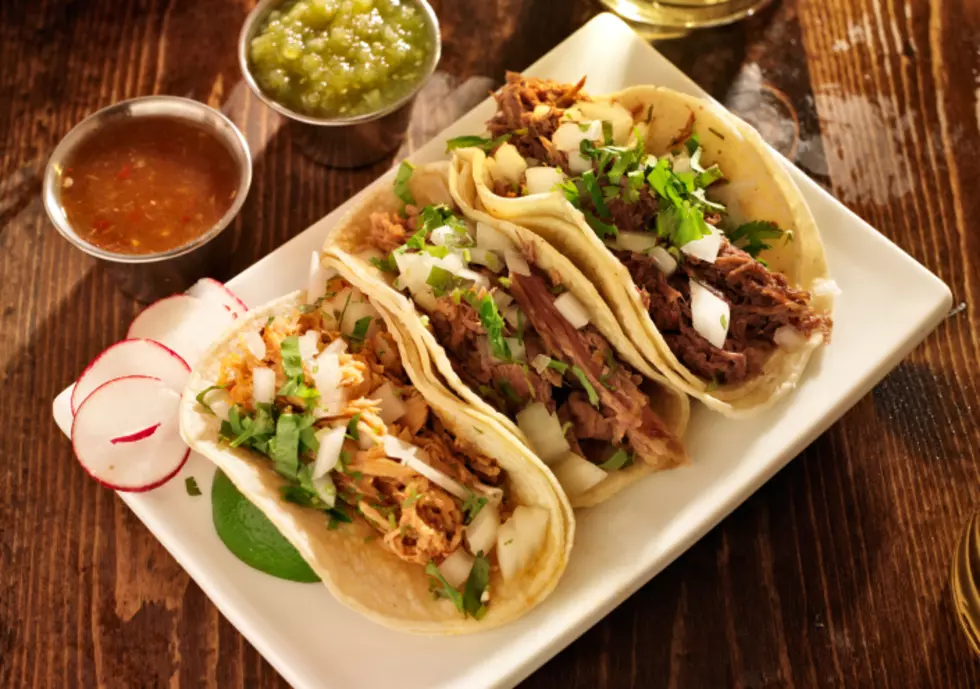 A Brand New Taco Fest Is Coming To Yakima This Weekend
Getty Images/iStockphoto
What: Yakima Taco Fest
When: Saturday, September 15, 2018 from 4pm-8pm
Where: Historic Front Street in downtown Yakima
How Much: $12 for general admission tickets. Ticket includes entryVIP is SOLD OUT!
I, for one, cannot wait until this Saturday when we get a brand new taco fest in downtown Yakima, the 21+ up event, Yakima Taco Fest!
Street Tacos will be $2 each and all craft beverages will be $5 each. This event is a fundraiser for the Hispanic Chamber of Commerce and will provide grants for local Yakima businesses.
There have been many Facebook and Instagram posts about it. General admission tickets receive a cool plastic commemorative cup (that is dishwasher safe!) and entry into the taco fest. I am old enough to remember when they said that the VIP section had sold out. VIPs get a special glass, two tacos and two drinks included in the price of a ticket.
Purchase tickets online here. Online ticket sales will end Thursday, September 13th at 11:59 p.m.
Here's a list of the TACO VENDORS:
Tacos Don Chayo
Asada
Carnitas
CHITOS Tacos and Beer
Birria
Adobada
Taco El Grande
Al pastor
Asada
Taco Borracho
Asada
Al pastor
Veggie bell peppers
Fat Pastor Productions
Chicken bahn mi
Redifer Brewing Stout braised beef
Taquitos El Porvenir
Al pastor
Asada
Los Chavos Tacos
Marinated beef
Prickly pear cactus
What I Crave
Shrimp
Chicken
Veggies
Cocina Zacatecas
Spicy pork
Green chili chicken
Here's a list of the BEVERAGE VENDORS:
AntoLin Cellars
Riesling
Cabernet Sauvignon
Kana Winery
Workingmans Red
Chardonnay
Gilbert Cellars
2015 Left Bank
2016 Unoaked
Naches Height Vineyards
Can Can
Two Dancers
Swede Hill Distilling
Cherry Moonshine Margarita
Apple Moonshine Mojito
Tieton Cider Works
Apple Cider
Cherry Cider
Bale Breaker Brewing Company
Lime Sabrosa Gose
Sesiones del Migrante Mango IPA
Palm Springs Pils
Cowiche Creek Brewing Company
YPA Micheladas
Mt. Cleman Fresh Hop Pale Ale
Hop Nation Brewing Company
Moxee Festive Ale
GSA (Scottish)
Redifer Brewing Company
Stout
Pale Ale
Single Hill Brewing
Cerveza Especial
Eastside IPA
Valley Brewing Co.
Slow Motion Potion
Blonde Bite
Yakima Craft Brewing Company
Otra Mas
Red Hazy Skies