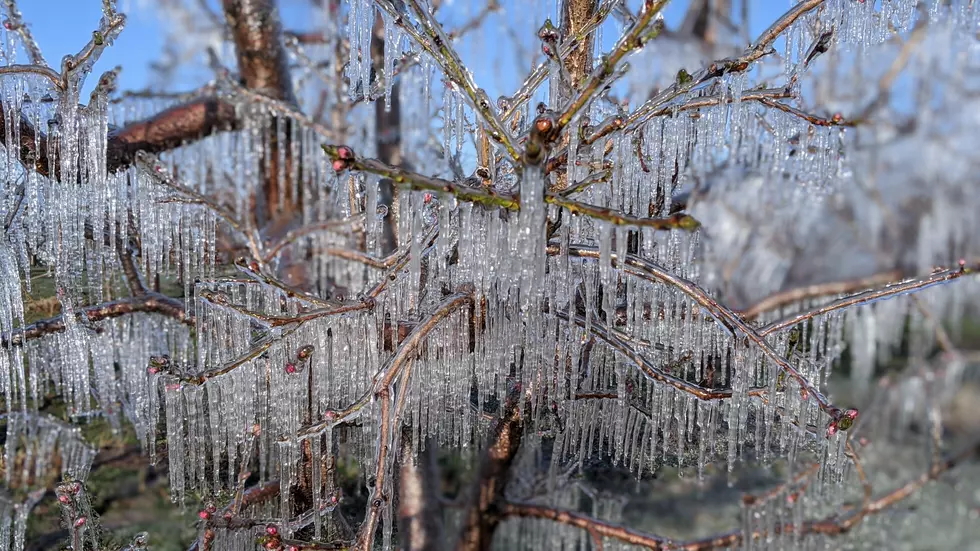 Yakima Farmers Grow Icicles to Beat the Coming Heatwave
John Riggs, Townsquare Media
This is that perfect time of year where you can see icicles on the trees and it's pretty amazing.
With irrigation watering the trees and how it's a bit cold in the morning, they freeze over and create a wonderful sight to see. This tree was at Johnson Orchards off 49th and Summitview.
The trees will only do this for about a week or so this time of year so when you drive by you'll see this fun sight in the morning.