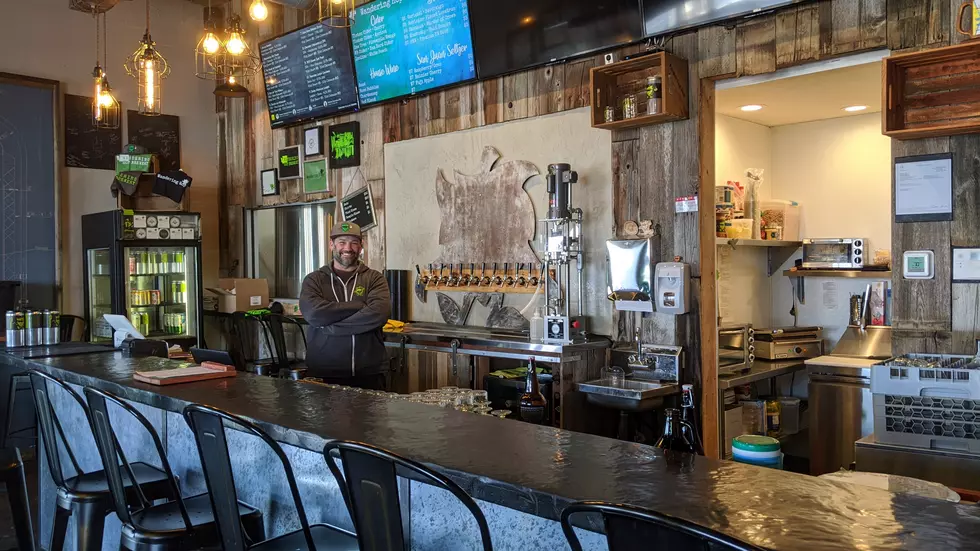 Supporting the Local Breweries by Getting Beer To-Go
John Riggs, Townsquare Media
In this weird time we're living in, where we can't even step out of our houses to our "home away from home," stopping at a local brewpub for a sip is something many of us miss. However, to ensure these places are still standing when this pandemic comes to a close, we can still support our local breweries in various ways.
They have growler and crowler options. A growler is basically a 64-ounce jug of fresh beer from the tap. You don't need to drink it all at once -- pour yourself a pint and pop the rest back in the fridge. Each growler is about five pints worth.
Many also feature crowlers, which are 32-ounce cans of your favorite beer. They seal them so you can use them as actual cans to drink out of -- or pour if you're a beer pourer. (I'm a total beer pourer.)
Chatting with Nate from Wandering Hop while keeping my six-foot distance, many of these breweries are offering online business so you can pay online, set a time when you'll pick it up and grab on the go or they'll even carry it out to your car. Check with your local shop to see what services they may offer. Some even provide food to go, too!
I know Single Hill and Varietal are offering similar services. Single Hill has even stated they'll deliver!
Other ways you can support is to purchase a gift card to use when the pandemic ends or even buy a shirt and hat.
Hops are one of the Yakima Valley's major cash crops and we would all love to see them in full use. Gotta support our local guys during this time any way we can.
And I've heard Cowiche Creek is doing growlers.