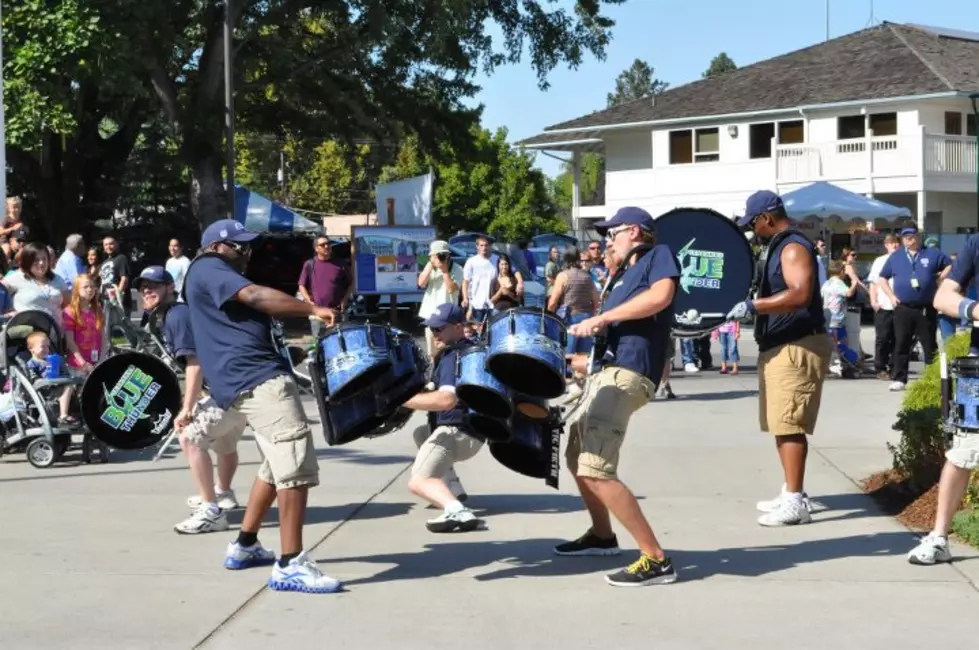 SunFair Parade to be Held Saturday at The Fairgrounds
kit
In an effort to help honor Yakima SunFair Parade Grand Marshall Dale Carpenter,  the management of the Central Washington State Fair, along with Joe Mann, SunFair Parade organizer, has decided to do a parade through the fairgrounds this Saturday, September 29, at 5 pm.  The Yakima SunFair Parade was cancelled due to the smoke problem in the Valley this past Saturday.
The Fair used to do a daily parade when it better fit their theme.
"We've talked to Dale and he is very honored and excited to be the Grand Marshall of our impromptu parade," said Fair president and general manager Greg Stewart.  "We may not have the floats or all the participants from the parade that was cancelled, but we are going to build a nice parade which includes the Seattle Seahawks Blue Thunder Drumline."
Stewart said those that were scheduled to be in the SunFair Parade should contact Joe Mann if they have interest in participating in the Fair parade.  Mann may be contacted at Ron's Coin--509-930-9586.  All potential entries will be reviewed before admission into the parade is given.  The Fair cannot accommodate floats because of the carnival layout.  Specific instructions will be provided at the time of acceptance.  School bands are encouraged to participate, but will not be judged and Fair officials would prefer they be in casual clothes versus band uniforms so the kids may stay and enjoy the Fair after the parade.
The parade will begin down at Yakima County Stadium and will wind its way through the Fairgrounds.