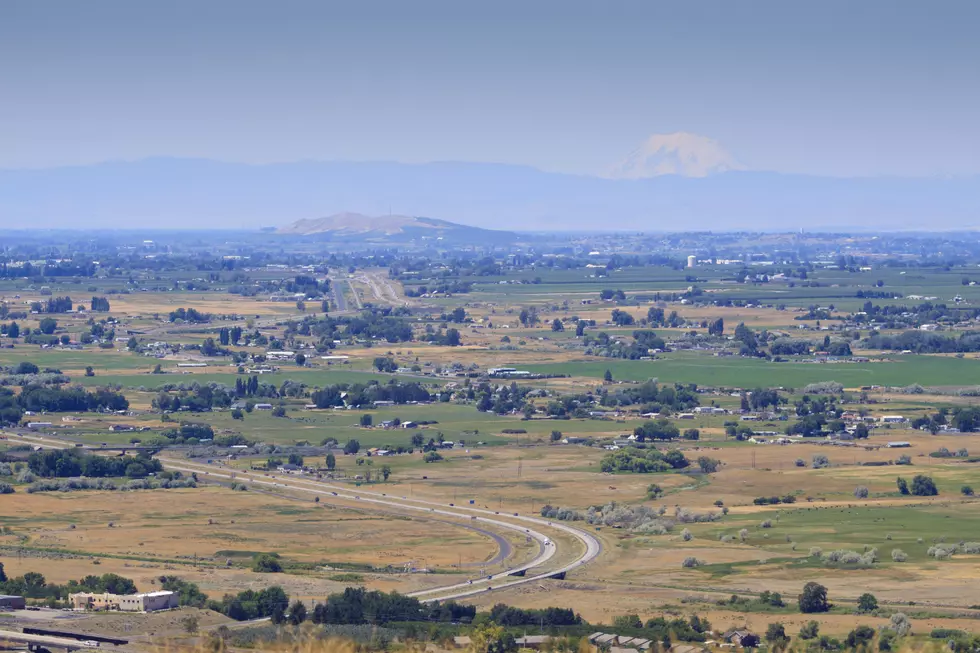 Looking To Get Out Of Dodge? Better Head West!
Getty Images
Don't like your current surroundings?  For whatever reason? Thinking about making a move?  About 13% of Americans do so every year and a lot of them move here!
According to a Harvard Study, about 40 million Americans moved each year with 14 percent of those moves being across state lines.  But where to go and why?
Reasons To Move
The folks at My Baggage, "turned to data, comparing all 50 states using a range of indicators that directly impact the livability of a region. These metrics include; property prices, happiness, unemployment figures, hours of sunshine, cost of living, job prospects, and net migration, to name a few."
The end result was a list of all 50 states with a best-to-worst rating based on how each state fared in those liveability indicators.
Bad News First
Before you rent the U-Haul and set the GPS, you better take note of the "Worst States" in the study.
When headed west, there is the Pacific Northwest and then there is the really really North northwest...as in Alaska, our neighbor to the North.   Brrrrr...no thanks.   The second-worst state is in the Pacific Northwest.  Our neighbor to the south, Oregon comes in at number 49!  Here's why:  "Oregon is the second-worst state to relocate to in the US, ranking only 42 out of 100 index points....Housing in Oregon is scarce and comes with a big price tag. The state has the 6th highest average home value out of the 50 states at $437,715. The state also ranks at the 6th darkest state in the USA, only having 2,341 hours of sunlight annual."
What About Washington?
The Evergreen State made it to the top ten best state's list at number 7.  Not bad for a Pacific Northwest state surrounded by the first and second worst states!
Interestingly enough, the top six are all heartland, middle of the country states, also known by some as the fly-over states,  Nebraska is  #1 and my old stomping grounds of the Dakotas, North & South, ranking 5 & 6.
But here's a heads-up for all who might move to Washington.  Consider the east side of the state in general and the Yakima Valley in particular. (just park your liberal politics at the door)  Thanks to My Baggage.
Top Ten Best States To Make Your Move
| | | | |
| --- | --- | --- | --- |
| Rank | State | Population | Total index score |
| 1 | Nebraska | 1,951,996 | 100 |
| 2 | Kansas | 2,917,224 | 96 |
| 3 | Minnesota | 5,706,398 | 92 |
| 4 | Iowa | 3,167,974 | 91 |
| 5 | North Dakota | 770,026 | 91 |
| 6 | South Dakota | 896,581 | 86 |
| 7 | Washington | 6,588,418 | 83 |
| 8 | Utah | 3,310,774 | 83 |
| 9 | Virginia | 8,603,985 | 82 |
| 10 | Georgia | 10,830,007 | 82 |
KEEP READING: Here are the best places to retire in America
See the Must-Drive Roads in Every State