Free Comic Book Day, A Gateway To A Hobby
tsm/Timmy
Last year, Free Comic Book Day was not held in May. It confused many, and even one of my friends in nerdom completely missed it. He was more bummed than Spider-Man running out of web-fluid. Luckily, this year it looks to be back on track for it's normal fair as the first Saturday in May, which falls on May 7th this year.
Free Comic Book Day helps bring new readers and enthusiasts into different book outlets, more than 2,300 stores across the country when you get down to it. That's not even taking into account how this (to many) holiday has spread over to Australia, Europe & Asia. So yeah, Free Comic Book Day is a world wide event!
The History of Free Comic Book Day
According to NationalToday.com, Free Comic Book Day started back in 2002 at the same time as the release of the Tobey Maguire / Sam Raimi Spider-Man movie. The idea came from a California comic shop owner realizing the uptick in sales around the releases of movies. He wrote an article that was published, one thing led to another and history was made. Twenty years later, we are able to celebrate with over 50 titles released for free from not only Marvel and DC, but smaller publishers like Valliant, Dynamite, Dark Horse, Archie, Tokyopop, Titan Comics, Boom! Studios, Image, IDW, Aftershock just to name a few.
Where Can I Go?
We are lucky enough to have a couple places to get our comic fix on in the valley. Ron's Coin & Collectables (6 N. 3rd St.) is the main spot in Yakima, but fear not, if you're in the Ellensburg area, make sure to check out Central City Comics (113 E 4th Ave), and if you find yourself in the area of the Tri-Cities this weekend, check out Adventures Underground in Richland & Infinite Frontiers Collectibles in Kennewick.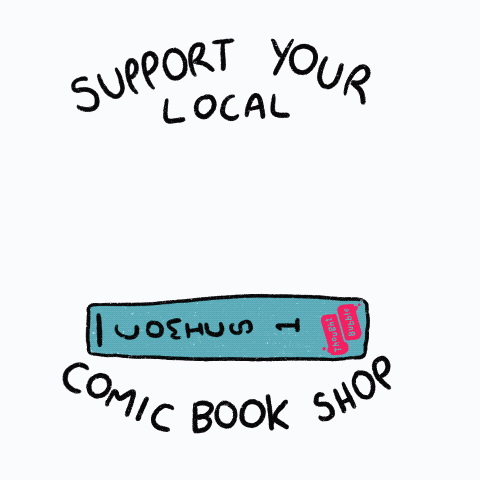 Giphy.com
Last year, the Yakima Valley Libraries got in on Free Comic Book Day, but sadly, they weren't able to participate for the 2022 event. Take a peak at the adventures I had last year on Free Comic Book Day with my pictures below, and keep an eye out for my recap of my 2022 findings!
Free Comic Book Day 2021
Check out Timmy's adventures around the Yakima Valley on his search for Free Comics on the the nerdiest of nerd holidays, Free Comic Book Day!
LOOK: TV Locations in Every State