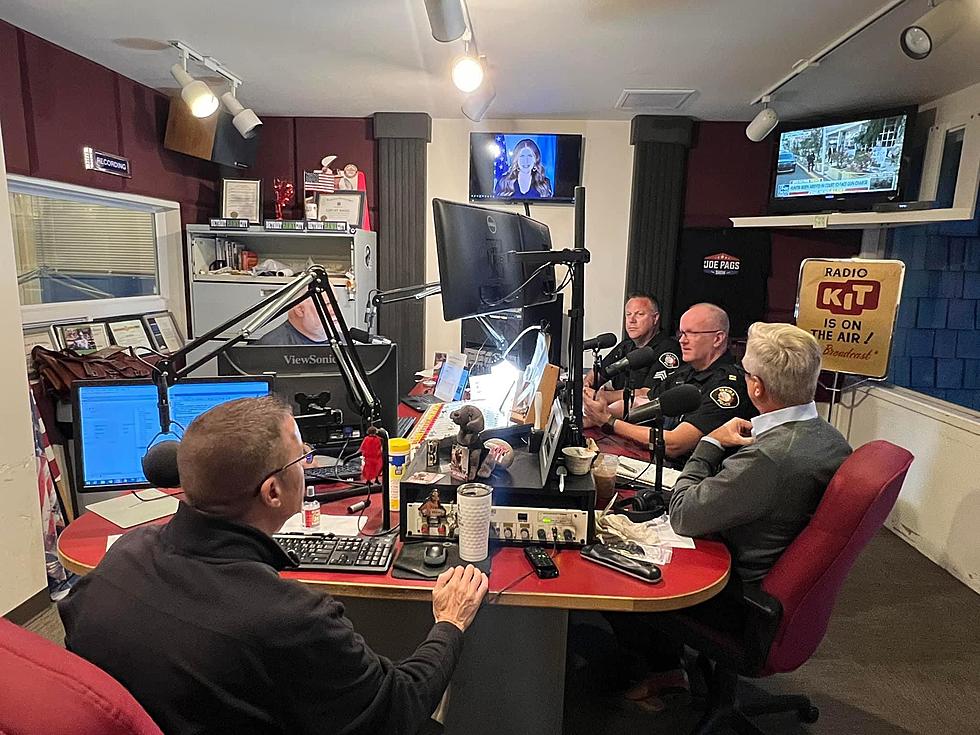 Yakima Police Hoping You'll Host "A" Squad Morning Muster
Interview with Captain Jay Seely and Sergeant Ryan Wisner from the Yakima Police Department on 1280 NewsTalk KIT-AM, TSM
You've heard of "Coffee with a Cop."
Yakima Police have held numerous Coffee with a Cop events over the last several years and others are planned in the future. However, there's another way to help and thank Yakima Officers, especially if you have a large enough place to gather.
THE MORNING MUSTER IS HELD EVERY MORNING, MAYBE AT YOUR PLACE
Each morning, Yakima Police Department "A" squad meets for a "morning muster" to talk about the day ahead and how they'll continue to keep Yakima safe. They usually meet at the Yakima Police Department, but they're also open to meeting in other areas, like maybe your place of business. This would help give the officers support they want from the community at-large.
Pictured L-R: Lance Tormey, Captain Jay Seely, Sergeant Ryan Wisner, Brian Stephenson, and Rob Vickers
IT'S ALL ABOUT SUPPORTING THE HARD WORKING OFFICERS
Captain Jay Seely brags about the group of young officers who are determined to keep Yakima safe and are a big part of the community. They work from 6:00 a.m. to 6:00 p.m., so it's a long day. Seely says the Yakima Police Department has been short 22 officers since 2020, so officers are having to work longer shifts and more overtime. He says it's just another reason why the police department hopes more people host the morning meeting.
Yakima Police Department "A" team takes a tour of Townsquare Media Yakima offices and radio studios.
HOW TO HOST A MORNING MUSTER MEETING FOR THE YAKIMA POLICE
It's easy to host the police officers at your business establishment, just like 1280 NewsTalk KIT did this week. If you can provide them with coffee, some morning snacks, and a place to gather, then consider making the call. If you are interested, contact Sargeant Ryan Wisner at the Yakima Police Department, (509) 575-6200. Seely says the officers are willing to pay--they're not looking for free stuff, they really just want new places to meet in the mornings.
25 True Crime Locations: What Do They Look Like Today?
Below, find out where 25 of the most infamous crimes in history took place — and what the locations are used for today. (If they've been left standing.)
CHECK IT OUT: See the 100 most popular brands in America
KEEP LOOKING: See What 50 of America's Most 'Pupular' Dog Breeds Look Like as Puppies