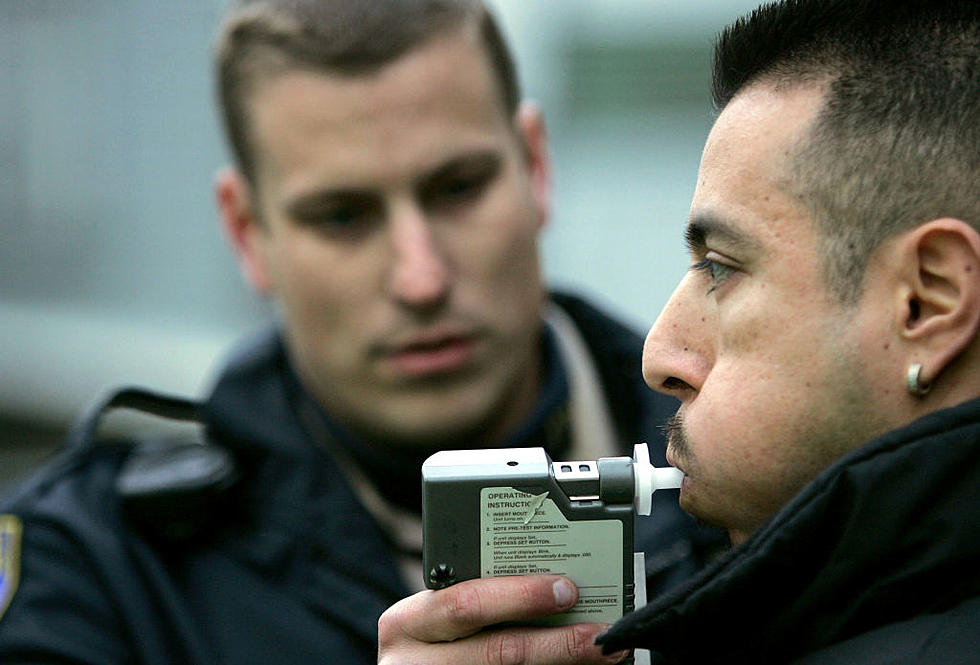 More Drunk Drivers In Yakima Jail As Police Show Zero Tolerance
Getty Images
Yakima Police have increased DUI patrols to try and take more drunk drivers off the road and save lives. As Officers continue speed patrols in the city they continue to see a consistent number of DUI arrests.
MORE DRIVERS BEING ARRESTED THIS YEAR IN YAKIMA WHEN COMPARED TO 2022
Police Capt. Jay Seely says along with red light crashes there's been a big increase in DUI arrests this year, upwards of 44 percent. Seely says the Washington State Traffic Safety Commission has funded the new DUI patrols with $200,000 in grant money also allowing the department to dedicate an Officer to DUI patrols.
CHECK THE NUMBERS OFFICERS ARE BUSY
Seely says the number of DUI arrests are growing every year. He says in 2022 between January and June Officers made a total of 8,909 traffic stops and 151 DUI arrests. But during the first six months of 2023 18,798 traffic stops happened and 232 DUI arrests were made and the high number of arrests continue.
POLICE CHIEF MATHEW MURRAY KNEW SOMETHING WAS WRONG LAST YEAR
Last year the Yakima Police Chief, Matthew Murray wrote a letter to the community in which he says "the culture of anything goes on Yakima streets must change." At that time he was startled by the number of DUI drivers and red light crashes. Early year the department started special emphasis patrols looking for speeders and DUI drivers. Officers are now required to make 4 stops everyday.
Statewide DUI drivers are also a big problem. In fact 745 traffic fatalities were reported in Washington state in 2022 many killed by impaired drivers.
Got a news tip? Email us here.
MORE TOP STORIES FROM LANCE:
25 True Crime Locations: What Do They Look Like Today?
Below, find out where 25 of the most infamous crimes in history took place — and what the locations are used for today. (If they've been left standing.)
READ ON: See the States Where People Live the Longest
Read on to learn the average life expectancy in each state.
Gallery Credit: Hannah Lang
LOOK: 50 cozy towns to visit this winter
Stacker
created a list of 50 cozy American towns to visit each winter. Towns were selected based on visitor opinions, ratings from nationwide publications, and tourist attractions.
Gallery Credit: Laura Ratliff