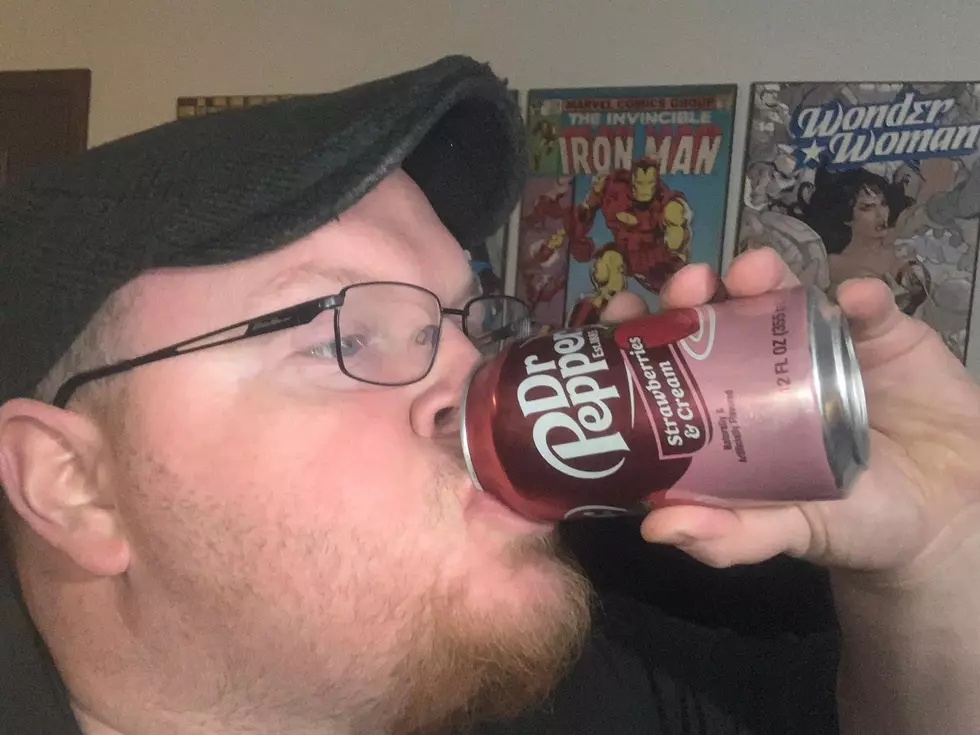 The New Soda In Yakima. Have You Tried The Strawberry Dr. Pepper?
tsm/Timmy!
I think with each of these articles I write, I'm getting better at this whole "reviewing" thing. I'm actually starting to believe I'm a professional reviewer instead of just a fat guy that likes to try certain things and then share's his thoughts about them. This particular one, I was worried I'd be too biased on, but now that the taste test is done, I don't think any one needs to have that worry (especially me).
I feared I might be biased because Dr. Pepper is my favorite soft drink. For full disclosure, my top pics are Dr. Pepper, then Barq's Root Beer, Diet Pepsi and then Sprite, Code Red Mtn Dew, Orange Fanta. When I heard that Dr. Pepper was releasing another cream variety, I was intrigued. So when I finally saw it at the store, I picked it up.
FULL TRANSPARENCY DISCLAIMER
The following is in NO WAY a paid advertisement for this, or against this, brand of soft drink. I bought a 12 pack case of the new Dr. Pepper flavor, Strawberries & Cream, with my own money and I do not expect to be reimburse for my purchase. I'm just a guy who likes pop. Too much according to my Doctor (who's name is not Pepper).
The Taste Test of Dr. Pepper: Strawberries & Cream!
Upon my first drink, I thought it was pretty good. I think I liked it more than the original Dr. Pepper Cream flavor. It kind of had a Strawberry sherbet ice cream in a can taste. Not as hard of a carbonation "bite" to it. After a second, and third, and eventually half the can... I was done. I'm not exactly sure why. Maybe I don't care for the strawberry flavor as much as I use to. Maybe fruity soda isn't my thing.
Flamin' Hot Mtn Dew Taste Test!
My Future With Dr. Pepper: Strawberries & Cream!
Will I buy this again in the future? Probably not. If someone offers it to me at a party, will I drink it? If that's all they have, sure. Did I think it was gross and regret my decision? Oh no, it wasn't bad. I firmly believe that beauty is in the eye of the beholder, and taste (like many things in life) is subjective. So give it a try if you're curious. You may have a different opinion than I do. I will give kudos to Dr. Pepper for trying and creating new things! Will this last? Only time will tell.
MORE TO READ:
What Are the Signature Drinks From Every State?
CHECK IT OUT: See the 100 most popular brands in America