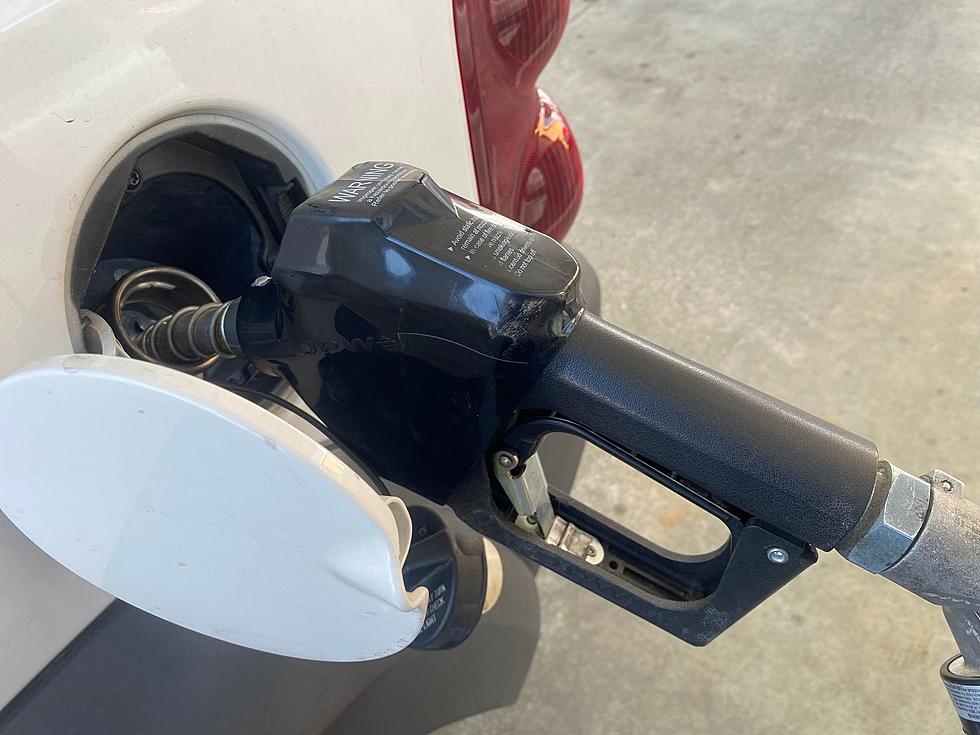 Hurry Fill the Tank! Gas Prices Are Down 10 Pennies in Yakima
If you're filling the tank on this Tuesday after Labor Day weekend gas prices are down in Yakima and unchanged from last week in the state of Washington.
THE NATIONAL PRICE OF DIESEL IS UP THIS WEEK
According to GasBuddy's survey of 91 stations in Yakima the average price of a gallon of regular unleaded is down 10.7 cents per gallon in the last week, averaging $4.70 per gallon Monday. Prices in Yakima are 0.8 cents per gallon lower than a month ago and stand 26.2 cents per gallon higher than a year ago. The national average price of diesel has risen 9.6 cents in the last week and stands at $4.43 per gallon.
MORE PRICE DROPS ON THE WAY?
"The national average fell to its lowest level since July ahead of Labor Day, even as oil prices rose last week to the highest level since last November," says Patrick De Haan, head of petroleum analysis at GasBuddy. He says with the switch to winter gasoline right around the corner more price drops are likely to happen in the next few weeks.
YOU'LL FIND THE CHEAPEST GAS IN THE STATE JUST A SHORT DRIVE TO WAPATO
According to GasBuddy price reports, the cheapest station in the state and the valley was priced at $3.80 per gallon Sunday in Wapato. The average cost of gas in Washington state is $5.09, unchanged from last week.
REMEMBER WHEN?

Historical gasoline prices in Yakima and the national average going back ten years:
September 5, 2022: $4.43/g (U.S. Average: $3.75/g)
September 5, 2021: $3.81/g (U.S. Average: $3.18/g)
September 5, 2020: $2.75/g (U.S. Average: $2.21/g)
September 5, 2019: $3.07/g (U.S. Average: $2.57/g)
September 5, 2018: $3.35/g (U.S. Average: $2.85/g)
September 5, 2017: $2.97/g (U.S. Average: $2.65/g)
September 5, 2016: $2.59/g (U.S. Average: $2.19/g)
September 5, 2015: $2.84/g (U.S. Average: $2.41/g)
September 5, 2014: $3.83/g (U.S. Average: $3.43/g)
September 5, 2013: $3.65/g (U.S. Average: $3.56/g)
WHAT ARE YOU NEIGHBORS PAYING IN OTHER AREAS
Neighboring areas and their current gas prices:
Tacoma- $5.04/g, up 0.7 cents per gallon from last week's $5.03/g.
Seattle- $5.22/g, up 0.5 cents per gallon from last week's $5.22/g.
Washington- $5.06/g, up 1 cent per gallon from last week's $5.05/g.
LOOK: See how much gasoline cost the year you started driving
To find out more about how has the price of gas changed throughout the years, Stacker ran the numbers on the cost of a gallon of gasoline for each of the last 84 years. Using
data from the Bureau of Labor Statistics
(released in April 2020), we analyzed the average price for a gallon of unleaded regular gasoline from 1976 to 2020 along with the Consumer Price Index (CPI) for unleaded regular gasoline from 1937 to 1976, including the absolute and inflation-adjusted prices for each year.
Read on to explore the cost of gas over time and rediscover just how much a gallon was when you first started driving.
States with the most registered hunters
Stacker
analyzed data from the U.S. Fish and Wildlife Service to determine which states have the most registered hunters. Read on to see how your state ranks on Stacker's list.
LOOK: See the iconic cars that debuted the year you were born