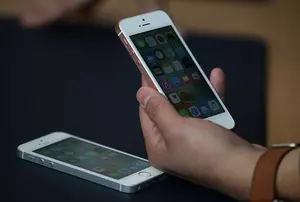 Former Soldier Sentenced On Porn-Related Charges
Justin Sullivan
TACOMA, Wash. (AP) — A former soldier at Joint Base Lewis McChord has been sentenced to 20 years in prison for producing child pornography.
U.S. District Judge Robert Bryan in Tacoma, Washington, also sentenced Luis Alberto Morales to lifetime supervised release once he gets out.
U.S. Attorney Annette Hayes says 42-year-old Morales was arrested last year after his estranged wife found videos on his cell phone of Morales raping a two-year-old autistic child.
She contacted the Army Military Police and he was taken into custody.
In May, Morales pleaded guilty to producing child porn.