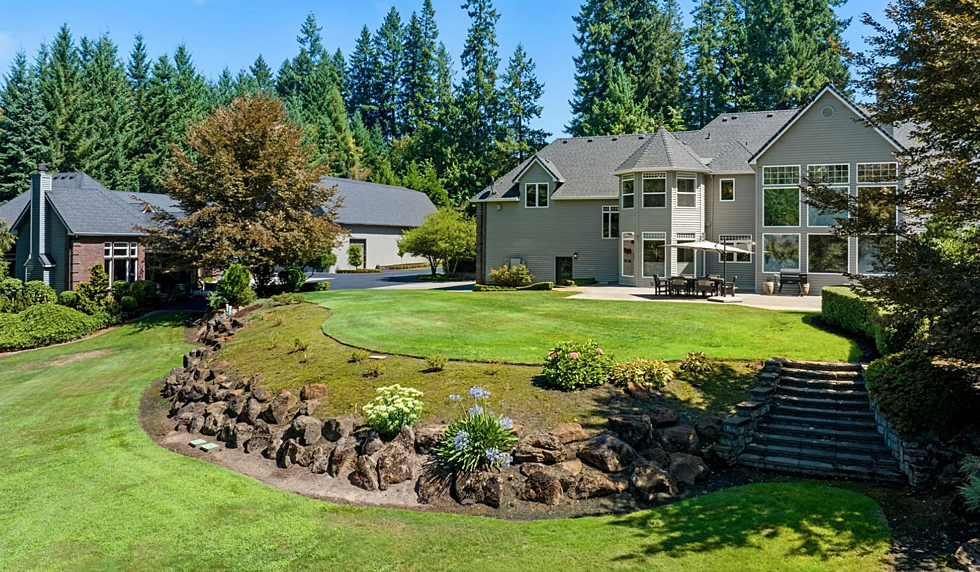 NFL Rams Hometown Hero Yakima Cooper Kupp Sells Home in OR
Kendra Ratcliff, LUXE | Forbes Global Properties via realtor.com
Are you today years old when you found out that Yakima hometown hero and NFL star for the Los Angeles Rams, Cooper Kupp, had a home in Oregon? Join the club!
 Cooper Kupp has decided to sell his Oregon home. It's located in Wilsonville, which is not far from Canby.
I don't know why Cooper Kupp decided to sell, but now that he's living in the Los Angeles area when he's playing for the Rams, I don't blame him one bit.
Kupp's Home Is Selling for at Least $3 Million
This home is being repped by Kendra Radcliff for $3.5 Million dollars. If you buy it, you'll be living in a gated community, so if safety is your concern, this home gets a +1 bonus point!
Highlight the details of the buyer and the sale.
How Many Acres Does It Take To Get to the Center of...a Multimillion dollar mansion?
If you were to ask the Owl how many licks to get to the center of a Tootsie Pop, he would say, "Three." If you were to however, ask a realtor, they would say, "$3,500,000, please." It's worth it, though because the home comes with "a guest house, 7 garages (3 attached oversized and 4 detached currently in use as an epic home gym with sauna), and a 4, 600+ sq. foot indoor athletic training ground."
This gorgeous estate comes with its own a guest house, "home gym with sauna, and an indoor athletic training ground."
For more homes near the old home of Cooper Kupp,
click here.
Got a news tip? Email us here.
TRENDING STORIES: