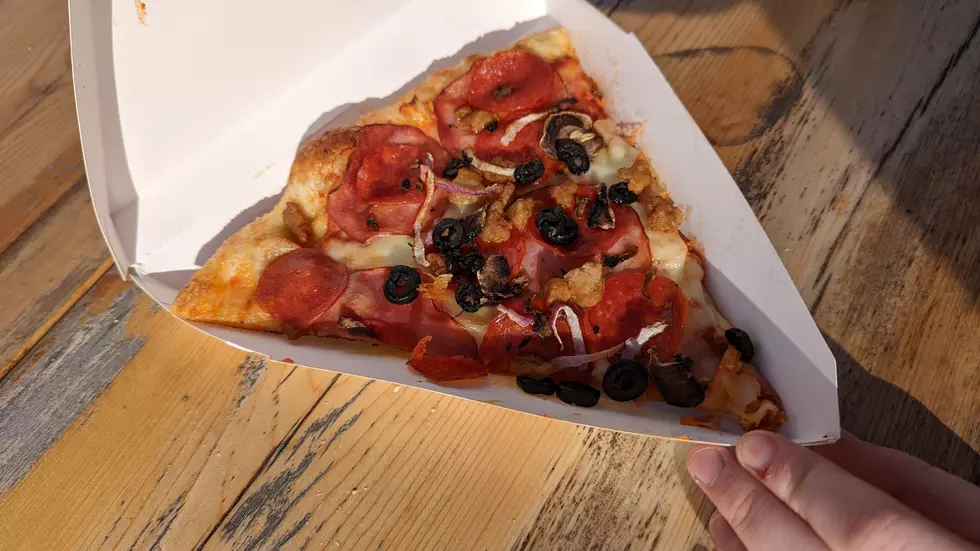 A Delicious Pizza-by-the-Slice Place Just Opened and it's Amazing
John Riggs
I think we can all agree that pizza is pretty much the best food on the planet. Nice and simple and one that most can agree on when it comes to finding something to eat. Whether it's in celebration or a cost-efficient way to feed several, pizza is the way to go.
In so many towns there are options for pizza-by-the-slice but Yakima has been lacking of this option. There are a lot of pizza restaurants and, sure, there's the pizza-by-the-slice place at Meadowbrook (that honestly is pretty good) but would love to just have a pizza restaurant that provided a pizza-by-the-slice option.
And now we have one!
Welcome Zac's Zzas
No, not Zaxxon. Zac's Zzas.
You can walk in or order from the drive-thru selecting from cheese, pepperoni, hawaiian and combo. They not only do pizza by the slice cut from an 18" pizza but also make full pizzas to order. Along with the ones from the slice they also have hot honey, meat eater, veggie and a chicken bacon ranch pizza.
They also have breadsticks, cheese sticks and even salads as needed.
Since the slices were ready to go what we did was orders a slice each for myself and my two kids, then also order a full pizza so we could eat while waiting for the full meal. The pizza by the slice was fine by the fresh pepperoni pizza was amazing. The crust was nice and crispy and we enjoyed it very much. My kids love cheesesticks so had to order those. They confirmed they were great!
They also had cookies. Not that we also needed cookies but, yeah, we totally did. M&M cookies, you can't go wrong. And the cookies were baked to perfection and what I mean by that is they were undercooked as cookies should be. Nice and soft - like a baked cookie/cookie dough idea. I loved them.
Next time you're in the Gleed area or don't mind the quick drive I'd recommend it. They don't have indoor seating but do have a few picnic tables just outside to use as needed. I brought the pizza and cheesesticks home and they were still pipping hot when I got home. No worries and still amazing.
Zac's Zzas
3120 Mapleway Rd.
Yakima, WA 98908
(just off of highway 12 in Gleed)
509-966-3075 to call ahead or or