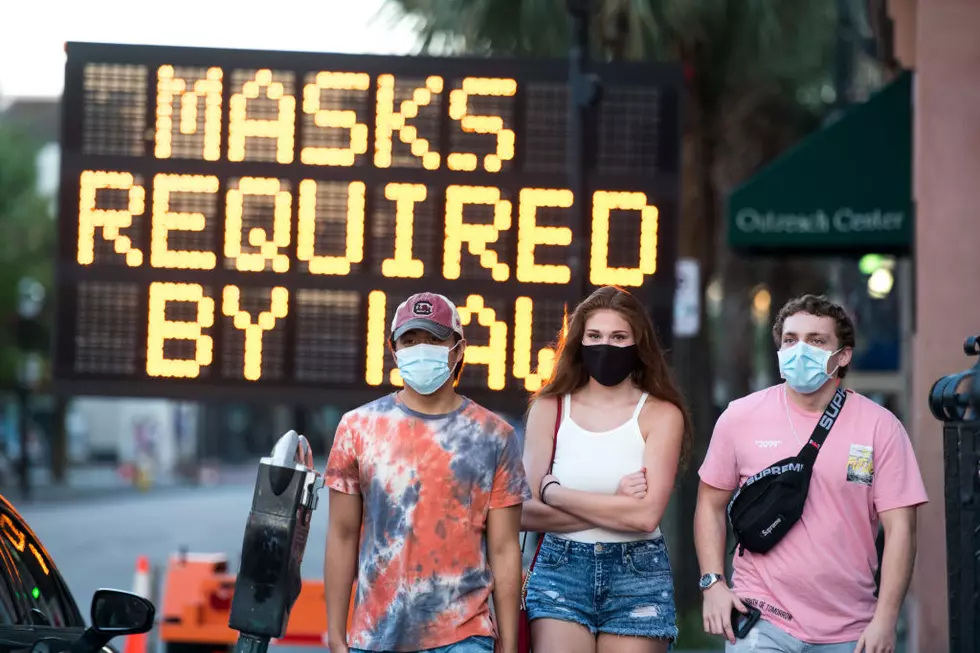 Yakima Stays in Phase-3 of Reopening Plan
Getty Images
The Yakima County Commissioners say it's time to return the decisions over how to handle the COVID-19 pandemic back to local officials. On Tuesday the commissioners wrote a letter to the governor saying they want local control to make local decisions about current restrictions. They say they're not confident in the numbers the state uses to make decisions about the opening of counties. They say businesses have been severely impacted and accuse the state of using artificial numbers to measure whether some counties need more restrictions.
During a press conference on Tuesday Governor Jay Inslee was asked by a reporter when he would return control to local leaders. He told reporters there's no date when that will happen and that decisions will continue to be made by the state until he pandemic is over.
***************
Previous coverage
No changes.
Yakima is staying in Phase-3 of the state's reopening plan. Yakima County officials say they were concerned that local COVID-19 numbers didn't meet the metric needed to stay open. But Monday the governor announced all counties in the state will remain in their current phase of the reopening plan. The governor says the state will now take a two-week pause to check to see if any counties need to move to more restrictive COVID-19 measures. The governor says he's encouraged by information from the weekend that shows COVID-19 cases have reached a plateau in Washington State. He's urging more people to get the shot. The governor says while many businesses are following the rules some are not. He says enforcement by state officials will continue during the pandemic.
Yakima County health officials says they were more optimistic this week then last week after updated numbers were released on Friday. The county needed to meet one of two metrics to say in Phase-3.
Yakima Health District spokesperson Lilian Bravo says as of last Friday, Yakima County was at 227 cases per 100,000, the threshold to meet the metric is 200 cases per 100,000. The other metric is hospitalizations. Last Friday the county was at 4.6 COVID-19 hospitalizations per 100,00, the threshold is 5.0 COVID-19 hospitalizations per 100,000. The governor however says there's no pause in the state vaccination effort urging more people to get vaccinated against the virus. The vaccine is available at Yakima's State Fair Park.
The current Phase-3 of the state's reopening plan means gyms, restaurants and retail stores will continue to allow 50% capacity.
CHECK IT OUT: See the 100 most popular brands in America