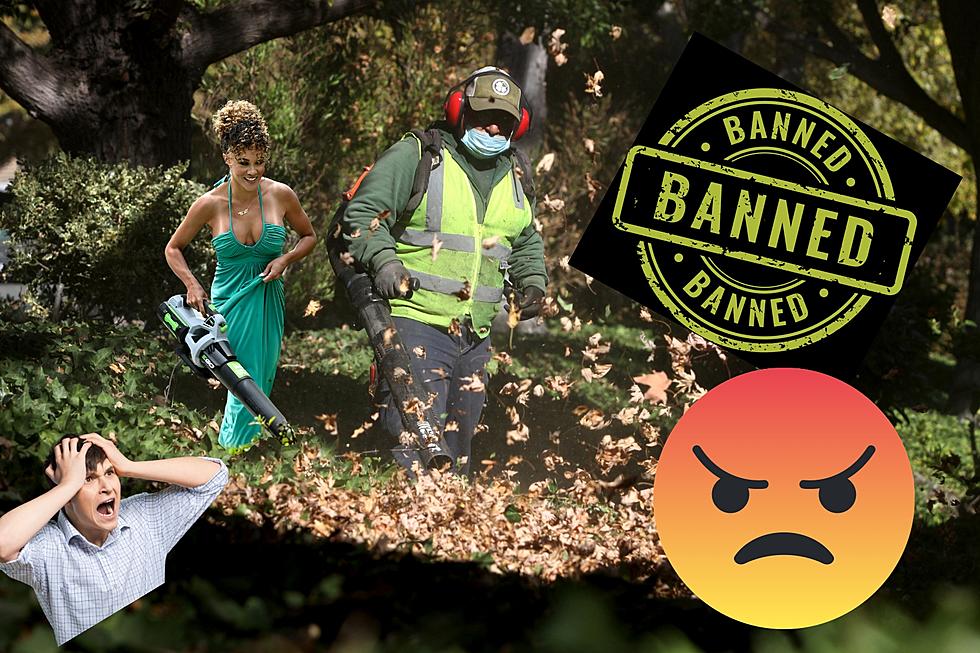 California and Portland Bans Gas-Powered Lawn Equipment: Will WA State Be Next?
Getty Images, Canva
🍂It was President Ronald Reagan who famously said, "The nine most terrifying words in the English language are: 'I'm from the Government, and I'm here to help.'"
Reagan, a former California Governor, would likely be dismayed to see what has been happening in the Golden State and would be concerned about the spread of invasive government "feel-good" policies that all too often help too little, and cost too much.
California Ban on Gas-Powered Leaf Blowers and Lawn Equipment🍂
Back in 2021, Governor Gavin Newsom signed America's first law that requires new small-engine equipment to be used in landscaping to emit zero pollution, meaning battery-operated or plug-in models only by Jan.1, 2024. That's six weeks away.
Not only is this ban going to have little or no effect on noise pollution in California (gas-powered leaf blowers reach about 70 decibels, while their weakling battery-powered counterparts are at 61 decibels), but the alleged reduction in CO2 emissions has NOT been shown to be of any significant level.
I worry about the nearly 54,000 landscaping companies in California. How will this affect their day-to-day operations? They'll have to re-invest in all-new, less effective equipment.
Will your lawn guy need to charge his gear on your porch before he finishes the job?
This begs the question, will California's 'green infection' head north to Oregon and to Washington?
Gas-Powered Lawn Equipment Ban in Oregon
KOIN TV in Portland reported that for the past year, their city and county have worked together to figure out how banning the gas-powered leaf blowers would actually work.
"[We] have made plans to transition away from gas-powered to electric or battery-powered at the city and the county."  - City Commissioner Carmen Rubio via KOIN TV

 
Seattle City Council to Ban Leaf Blowers for Contractors and Homeowners
Will Washington state be the next state to ban gas-powered leaf blowers? No need to wonder. The Seattle Times reports that the Seattle City Council has approved a plan to ban gas-powered leaf blowers used by the city and contractors by 2025 and homeowners by 2027.
Again, is there any thought being given to the sheer expense that will need to be incurred by small businesses to meet these kinds of foolish policy standards? I seriously doubt it.
Is there reasonable consideration about the extra expenditures the taxpayers will need to shell out as a result?
If you hire someone to work on your landscaping, you'll likely have to pay more to help cover the cost of their newly-mandated investment. If you do your own work, you will have to eat the $400, $500, $600 you just spent on gas-powered lawn gear to do your part in helping to keep Seattle green.
By the way, having lived in Seattle, I can tell you many people don't even keep their lawns green anymore. It will only get worse.
MORE TO READ:
LOOK: 50 cozy towns to visit this winter
Stacker
created a list of 50 cozy American towns to visit each winter. Towns were selected based on visitor opinions, ratings from nationwide publications, and tourist attractions.
Gallery Credit: Laura Ratliff