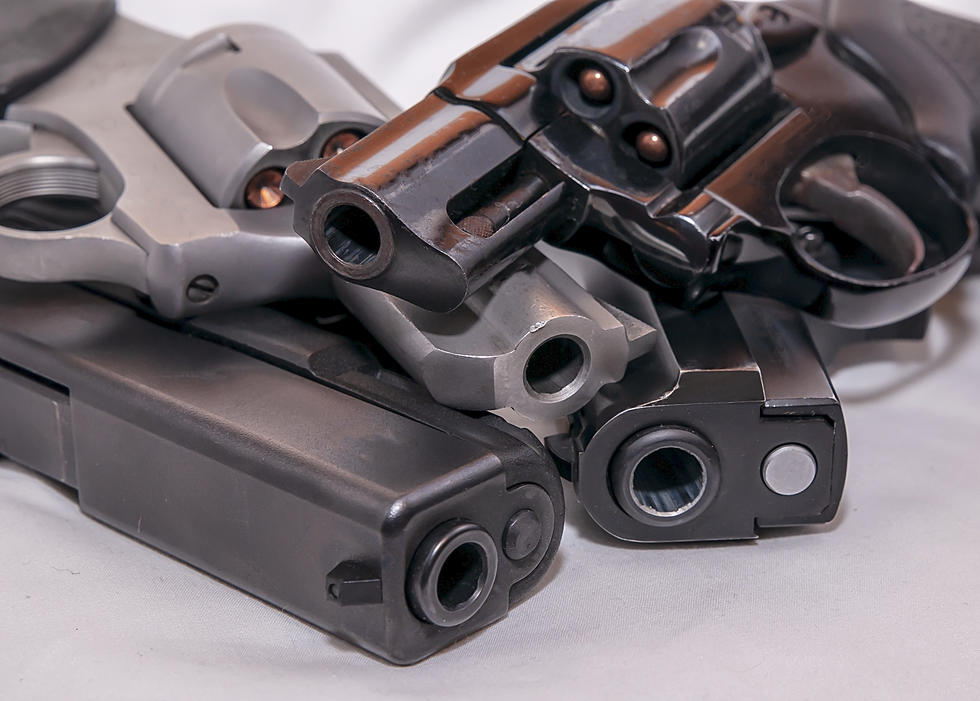 Are You Safe From Shootings in Washington? Gun Laws Earn B+
Getty Images/iStockphoto
The GIFFORDS Law Center has given Washington State B+ for Laws that Protect Washingtonians from Gun violence. The center has released the latest edition of it's annual Gun Law Scorecard grading and ranking each state on gun laws. In the report 26 states earned an F. The 50 state report shows fewer people per capita die from gunshots in states with strong gun laws.
WASHINGTON LAWMAKERS HAVE TAKEN ACTION AGAINST VIOLENCE
The report says "2022 marked the 10 year anniversary of the tragedy at Sandy Hook—and since the shooting in Newtown, Connecticut, nearly every single state has passed a gun safety law, with more than 525 enacted nationwide." The report says Washington State was given the grade of B+ because lawmakers have banned ghost guns and large capacity magazines. Center officials also say the B+ grade is also the result of the state restricting guns in "sensitive areas and invested in community violence intervention programs."
LAWMAKERS AROUND THE COUNTRY ARE TAKING ACTION
"Last year, we saw some of the worst mass shootings in American history in Uvalde and Buffalo. In 2021, a record-breaking 48,830 people were killed by guns. This violence takes a devastating toll on our communities. Many states listened to their citizens and passed lifesaving gun safety laws, while too many others listened to the gun lobby and passed laws that will undoubtedly endanger their communities," says Peter Ambler, Executive Director of GIFFORDS.
DO YOU BELIEVE SHOOTINGS ARE A PUBLIC SAFETY EPIDEMIC?
"This is a public safety epidemic and Washington State can do more to address it. We've proven that lawmakers can save lives, reduce violence, and make their states safer by following a simple blueprint: pass gun violence prevention laws. Every year, our scorecard is a reminder to states that progress is possible, but also a reminder of the work we have left to accomplish. The Gun Law Scorecard should be both a resource and roadmap for elected leaders, activists, and concerned citizens to take action," Ambler added.
In 2021 49,000 people died from gunshot wounds in the United States. GIFFORD Law Center says they hope to lower that number through education.
LOOK: The biggest scams today and how you can protect yourself from them
READ ON: See the States Where People Live the Longest
Read on to learn the average life expectancy in each state.
LOOK: 20 American foods that raise eyebrows outside of the US
Stac



ker
compiled a list of 20 unusual and uniquely American foods that might raise eyebrows outside the U.S.