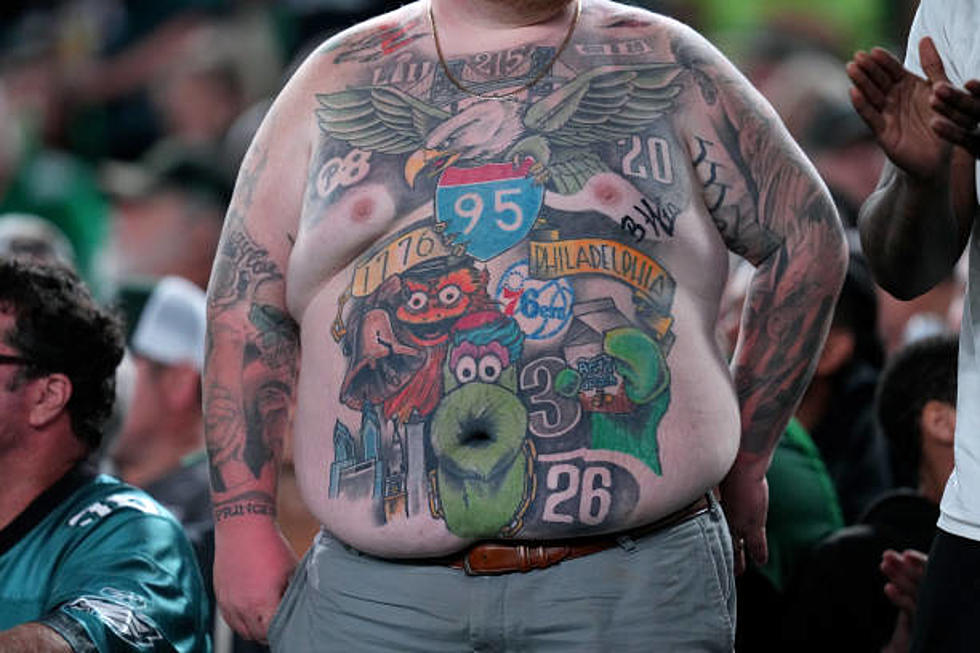 Three spots in OR, WA, CA Where It Hurts To Get a Tattoo in 2023
Getty Images
If you're thinking about getting a tattoo remember you must pay to play. In other words depending upon where you get the tattoo prepare yourself for some pain. The ink-filled needle punctures the skin and that can hurt in some areas of your body.
IF YOU CAN TOLERATE PAIN THAN A TATTOO MAY NOT BE A BIG DEAL
How much pain you experience depends on a number of factors say tattoo artists including your sex and pain tolerance. But tattoos can definitely hurt more in certain areas of the body.
TOP THREE PLACES IN OR, WA OR CA WHERE TATTOOS HURT THE MOST?
According to the website https://www.healthline.com/health/body-modification/pain-tattoos-chartThe top three places it's the most painful to get a tattoo lead lists no matter where you look for information. they are; Armpit. The armpit is among the most painful places, if not the most painful place, to get tattooed. ..
Rib cage. The rib cage is probably the second most painful place for most people to get tattooed. and in third place? Ankles and shins.
HATE TATTOO PAIN? THINK ABOUT AREAS WITH THICKER SKIN
If you've ever had a tattoo inked in one of those spots you know why they top the list for most painful areas. Going to less pain? Think about areas where you skin in thicker like your upper arms, shoulders, parts of your back, back of your arm or your outer thigh. For some it's like a cat scratch for others it's like a sunburn. But different people report different experiences some have more pain tolerance than others. Some say they actually enjoy the pain of a tattoo.
IF YOU ARE OVER 50 YOUR PAIN TOLERANCE MAY BE GREATER THAN WHEN YOU WERE YOUNGER
Studies in the tattoo world have found older people tend to lose skin sensitivity and therefore don't experience tattoo pain as much as younger people. Don't worry, by the way, the pain from a tattoo goes away after you are finished. You may see some soreness or swelling but many say that's a small price to pay for a nice tattoo. Some tattoo artists even offer the use of a numbing spray that can ease the pain for those who are super sensitive. So where do you have tattoos? Where did they hurt the most when you were being inked?
MORE TOP STORIES FROM LANCE:
25 True Crime Locations: What Do They Look Like Today?
Below, find out where 25 of the most infamous crimes in history took place — and what the locations are used for today. (If they've been left standing.)
READ ON: See the States Where People Live the Longest
Read on to learn the average life expectancy in each state.
Gallery Credit: Hannah Lang
LOOK: 50 cozy towns to visit this winter
Stacker
created a list of 50 cozy American towns to visit each winter. Towns were selected based on visitor opinions, ratings from nationwide publications, and tourist attractions.
Gallery Credit: Laura Ratliff