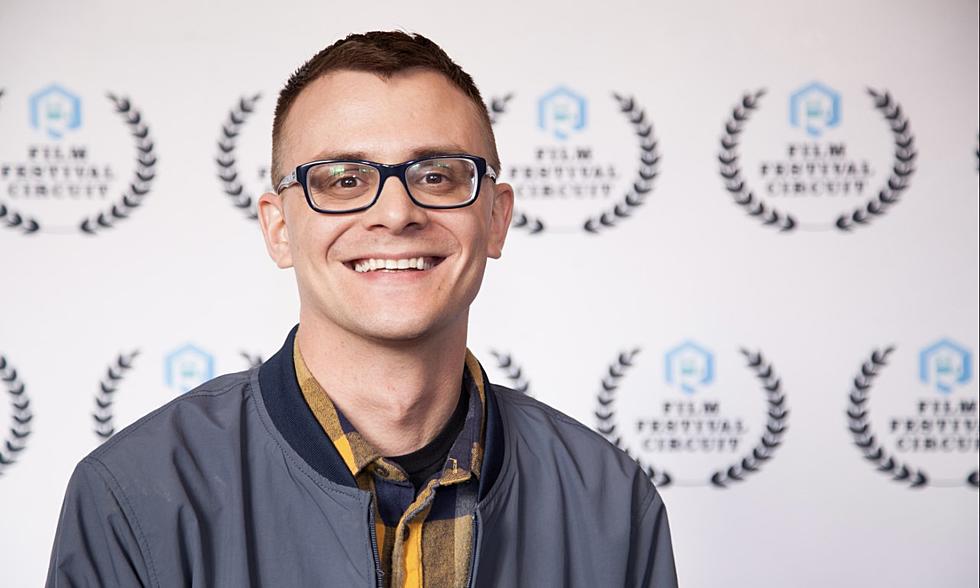 Selah Native Wins Top Award at the Oregon Short Film Festival
Dustin Norton
Funny how life happens. Sometimes you are at your lowest, wondering what the hell you're going to do with your life, and then other times you're winning the top prize at the Oregon Short Film Festival!
This is a story about perseverance and following your dreams, a true story about Selah native Dustin Norton and how he twerked...worked his way to creative freedom in the film industry.
Dustin and I have known each other for over five years, he first reached out while he was an extra on the set of the locally filmed, In Dubious Battle starring James Franco. The on-air audience and I got to hear in first person what it was like working alongside a seasoned veteran and I was aware Dustin not only was into acting but also writing, directing, and producing. He also was getting the chance to flex his skills with another local talent and native of Granger Rick Castaneda. Dustin was in it and I was excited to hear all about his future projects.
With life's twists and turns he moved to the Tri-Cities but we've remained Facebook contacts, so glad because what I came across today made me immediately reach out to him to find out more.
Dustin Norton is currently in film school and after creating and submitting his second short film called, "The Twerker" he was encouraged to submit it to the Oregon Short Film Festival. This past weekend the event was held and was not only positively received BUT it won a top prize! Best Comedy Micro Film at the @oregon.short.film.festival!
Riding high on his most recent success he opened up about what has inspired him as well as what the future holds, you can listen to the full story below as well as check out the newly awarded short film "The Twerker"
Oregon Short Film Festival
LOOK: The Most Famous Actor Born Every Year
LOOK: The most famous actress born the same year as you
Many of the actresses in this story not only made a name for themselves through their collection of iconic performances, but also through the selfless, philanthropic nature with which many of them approached their stardom. In an age of flipping the script on societal norms, many of these actresses are using their voices and platforms to be advocates for those who are otherwise unheard.
What Are the Signature Drinks From Every State?