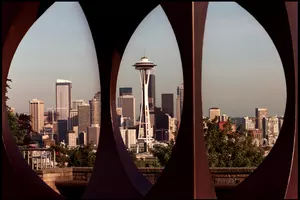 Ride The Ducks Crash Lawsuit Gets New Defendant
Getty Images
SEATTLE (AP) — Victims of the Aurora Bridge crash in Washington have added a new defendant to their lawsuit.
KING-TV reported Thursday that the victims' lawyer was granted approval to add the owner of Ride the Ducks Seattle, Brian Tracey, to the suit.
Dozens of people were injured and four died in September 2015 when a Ride the Ducks amphibious vehicle crashed into a tour bus on Seattle's Aurora Bridge.
The lawyer's motion depositions from Ducks employees show Tracey ignored maintenance staff warnings about mechanical problems.
Tacey's lawyer says an engineering report completely exonerates Ride the Ducks. Tracey's lawyer says his client fostered an environment that always placed safety first.