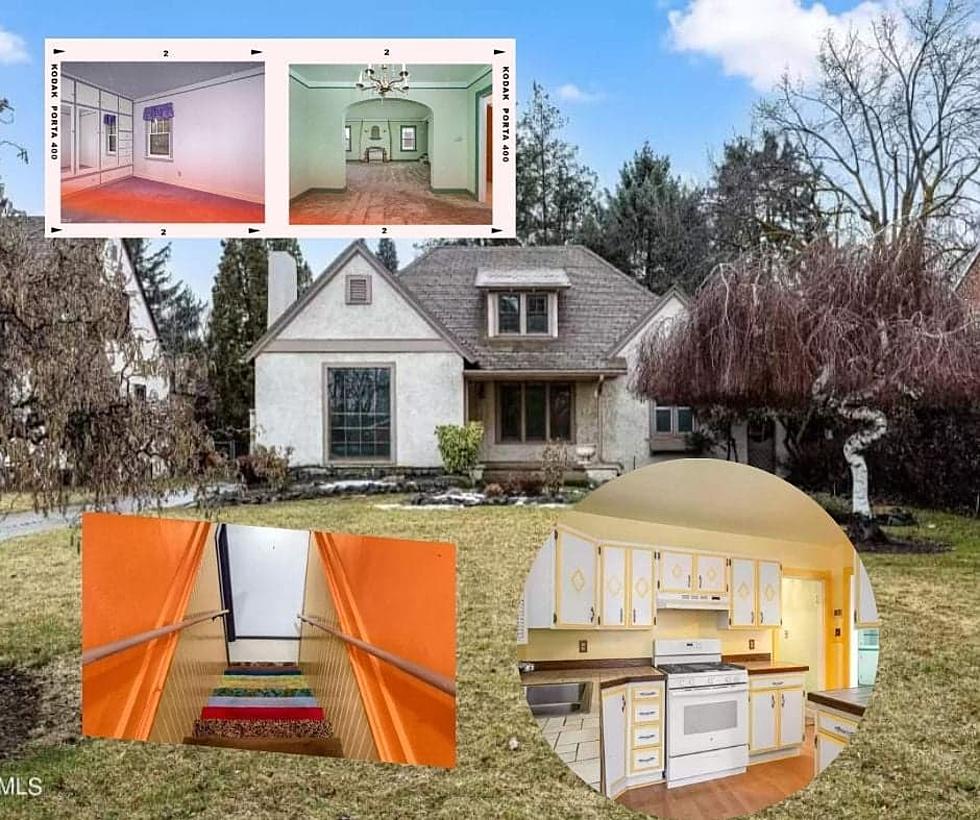 Retro House for Sale in Yakima is a Colorful Time Capsule
Realtor.com Presented by: Sarah Mosier-Hoon with Keller Williams Yakima Valley and photos by Michelle Baumbach
Don't lie, you know you love driving thru the Barge Chestnut Historic District, imagining what the insides of these insanely beautiful homes look like. The front yards are perfectly manicured and the bones are full of character but this Yakima home features so much more, like a colorful time capsule and it's for sale!
The house was built in 1932 according to realtor.com and is located at 2708 W Yakima Ave
This home offers 3-bedrooms, 1.5-bathroooms, 1902-sq.ft. with a formal dining room and so much original charm. Property is for sale ''as is.''
Now when they say original charm, that's an understatement! Every room is a different color! From the mint green living room with arched doorways and floor to ceiling windows, the tangerine hallway, a sunshine yellow kitchen each with a complimentary color around the trim. It is unique and gorgeous. You could sleep in a lavender bedroom with all different shades of purple, a light blue bedroom, and hop your way down the carpeted staircase each step covered in a different brightly colored pattern!
This home might have been built in the 1930s but I feel like whoever owned it in the '50s through '70s had a very specific plan that hasn't been changed! This is certainly the most unique house I have ever laid eyes on and it could all be yours!
The House of Many Colors
LOOK: Famous Historic Homes in Every State
FOR SALE: Feast Yer Eyes on This Pirate Ship
LOOK: See inside a modern day castle complete with drawbridge
See Inside Garth Brooks and Trisha Yearwood's Malibu Beach House:
ALSO: Former Minnesota Twins All-Star's Home for Sale - Complete With Brewery
ALSO: PEEK INSIDE JON BON JOVI'S NEW $43 MILLION PALM BEACH MANSION
LOOK INSIDE: Kid Rock Is Selling His Grand $2.2 Million Detroit Mansion
PEEK INSIDE: Derek Jeter is Selling His Stunning Hudson Valley Lakeside Castle For Discounted Price