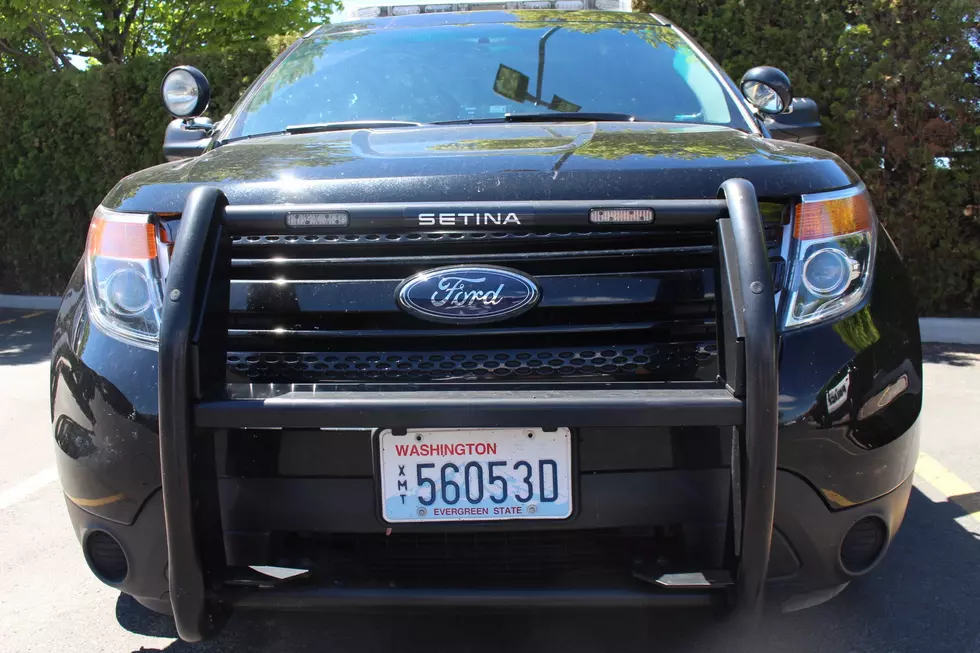 Man Shot in the Face in Thursday Downtown Shooting
Townsquare Media / John Taylor
Yakima Police were busy on Thursday with a shooting in downtown Yakima. The shooting was reported at about 4:30 pm on busy downtown streets during the afternoon commute.
Police say the victim was shot in the face
Police say a man was shot in the face in the area of Staff Sgt. Pendleton Way and North First Street but police say the man's injuries were not life threatening.
Was it a gang shooting? Police say the gang unit is now investigating.
Police are still searching for the shooter in another downtown shooting
Capt. Jay Seely says Major Crimes and Gang Unit Detectives have been busy searching for video of the suspect vehicle in a shooting on October 30.
34-year-old Joey Cantu was shot after police say he exchanged words with others in a gold Chrysler PT Cruiser. Officers were called to the area after police received a 911 call from a man who told them someone in another car fired shots at him and his friend, and his friend had been injured.
The victim died on the streets of downtown Yakima
Authorities found the Yakima man unconscious in the west alley of 4th Ave and Chestnut with a gunshot wound in the leg. Officers performed CPR on the victim until paramedics arrived but he died at the scene. Seely says security cameras were able to track the suspect vehicle in the downtown area before the shooting. He says they soon hope to identify and arrest those in the suspect vehicle. So far no arrests have been made.
The 100 Best Places to Live on the West Coast
LOOK: Here are the best lake towns to live in
Many of the included towns jump out at the casual observer as popular summer-rental spots--the Ozarks' Branson, Missouri, or Arizona's Lake Havasu--it might surprise you to dive deeper into some quality-of-life offerings beyond the beach and vacation homes. You'll likely pick up some knowledge from a wide range of Americana: one of the last remaining 1950s-style drive-ins in the Midwest; a Florida town that started as a Civil War veteran retirement area; an island boasting some of the country's top public schools and wealth-earners right in the middle of a lake between Seattle and Bellevue; and even a California town containing much more than Johnny Cash's prison blues.
LOOK: Here is the richest town in each state
Just saying the names of these towns immediately conjures up images of grand mansions, luxury cars, and ritzy restaurants. Read on to see which town in your home state took the title of the richest location and which place had the highest median income in the country. Who knows—your hometown might even be on this list.