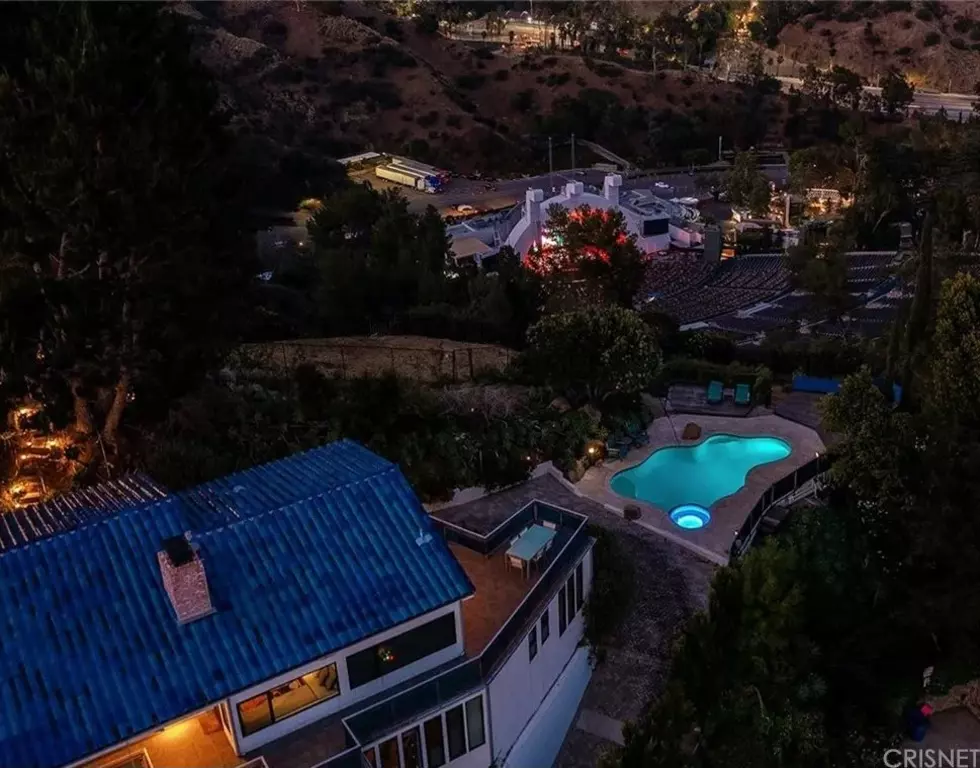 Famous Musician Selling Unique $6 Million Dollar Los Angeles Home
Via Realtor.com
Presented by: Steven Bruns
Brokered by: Engel & Volkers Calabasas
Celebrity Owned Home For-Sale in Los Angeles
It's literally got a view of the Hollywood sign in California baby and is a celebrity owned house that is currently on-sale and waiting to be snatched up with, "unparalleled 270 views of the Hollywood Bowl, the Hollywood sign, Griffith Observatory, Downtown Los Angeles, Sofi stadium, and the Sunset strip, 6909 Oporto is truly one of a kind
Welcome to Hollywood! What's your dream? Everybody comes here; this is Hollywood, land of dreams. Some dreams come true, some don't; but keep on dreamin' - this is Hollywood. - Happy Man from Pretty Woman
Views of The Hollywood Bowl, the Hollywood Sign, Griffith Observatory and More
According to Realtor.com this home is being sold for $6 Million and features one of the most beautiful and custom bathrooms ever.
What Celebrity Lives Here?
Based off no built-in sound studio I was going with an male actor, who enjoys wearing cowboy boots and also loves music. Kiefer Sutherland or Woody Harrelson perhaps? But it has been confirmed it is a male musician, from a band...but which one? I am still researching and will get back to you, unless you figure it out first!
Peek Inside Mercer Island Mansion
Rare Mercer Island Mansion Fit for Royalty
Celebrity Owned Home for Sale
ALSO: PEEK INSIDE JON BON JOVI'S NEW $43 MILLION PALM BEACH MANSION
."}" data-sheets-userformat="{"2":33554688,"11":4,"28":1}">
LOOK INSIDE: Kid Rock Is Selling His Grand $2.2 Million Detroit Mansion
ALSO: See Inside Garth Brooks and Trisha Yearwood's Malibu Beach House:
PEEK INSIDE: Derek Jeter is Selling His Stunning Hudson Valley Lakeside Castle For Discounted Price