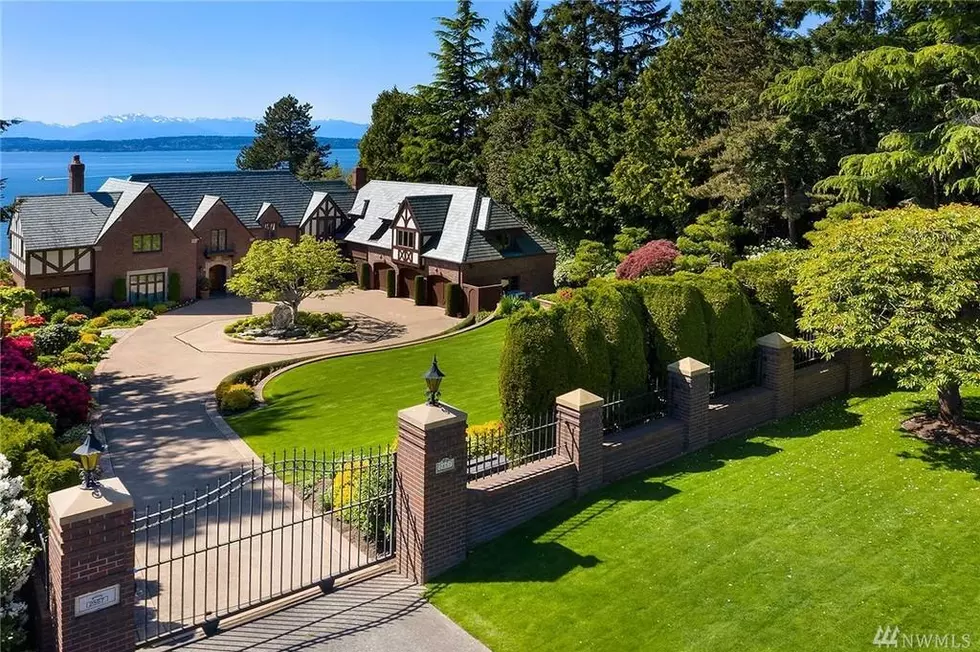 Jaw-Dropping $12.5 Million Seattle Home Has a Nike Putting Green!
Presented by: Windermere R.E.N.W. Eastlake via Realtor.com
If you're tired of the mundane, the same ol' same ol', the humdrum daily grind and you want to put a little pizzazz back into your life -- here's something that just might do the trick - you can purchase what is currently one of the most expensive homes for sale in Seattle - and - they just knocked $1 Million off the price! Is your interest piqued? Sit down for this one.
As a former Seattleite, I'm really in love with this incredible home in the gorgeous Magnolia Neighborhood - where the median price for a home is about $1.5 Million. The home I'm sharing with you today is a stately Tudor Revival that epitomizes luxury and style both inside and out. Oh, the price?......with the $1 Million lopped off - you can move in for a cool $12,500,000.00.
You can get all of the details you need at REALTOR.COM. However, I can't resist sharing just a few of the spectacular photographs of this incredible home. Let's look:
Look at the incredible view of Elliot Bay. It's true, the bluest skies are in Seattle!
There appears to be ample parking. Cousin Eddie's motor-home wouldn't fit in.
Here's another great view of the water and the greenery surrounding the home.
Here's a glimpse of this 4 bed, 5 bath, 7,130 sq.ft. home on a 1.04 acre lot.
You could get lost just traversing the manicured grounds. 
Bask in the sun and stunning panoramas from the sprawling outdoor patios.
Here's what I'm really enamored of: Check out this putting green!
This is not just ANY putting green, it's a custom Nike Grind putting green so picturesque, it was featured in promotional materials for the U.S. Open.
Breathtaking view outside and elegance and color within. Take the stairs, please.
Warmth, comfort and style throughout.
I think I'd routinely switch chairs while sitting and enjoying various views.
Whether relaxing by the roaring fire....
Gathering for a meal.....
Or dreaming in style......
This home is a jewel in the Emerald City.
Learn more from Windermere R.E.N.W. Eastlake - on Realtor.com. CLICK HERE.
KEEP READING: See the richest person in every state