Is This The Final Chapter? Yakima's Encore Books is Going Out Of Business
Pic Courtesy of Encore Books via Google Maps / Canva
It seems just like yesterday that Yakima lost its dedicated record/CD/music store with Off the Record shutting it's doors. It looks like we're going to be losing another local treasure in the near future with the announcement from Encore Books, Yakima's local independent used bookstore. It's truly a sad day, I'll admit, I didn't shop there as much as I should have, but every time I went, I did not leave empty handed.
Just a few months ago, Encore welcomed bestselling author, Patricia Briggs (Mercy Thompson Series) for a book signing. The line to meet with her wrapped all through out the store. Yakima, really doesn't know know the amazing store we are going to lose.
In a post on the stores Facebook Page, it gave the sad news:
With apologies to all of our loyal customers, we've made the decision to close the bookstore. We do not have a timeline yet, but we expect to be here through at least end of March. - Encore Books
In preparations for the upcoming closure, the store has put a pause on all trade-ins and are not doing special orders without full advance payment. They are answering questions via the original POST on Facebook, although they admit that most of the answers will probably be "We don't know yet."
They do give a glimmer of hope for the future of a local book store in Yakima:
"Meanwhile, if it has been your dream to own a bookstore (or even just a pile of books), this is your chance. Make us an offer." - Encore Books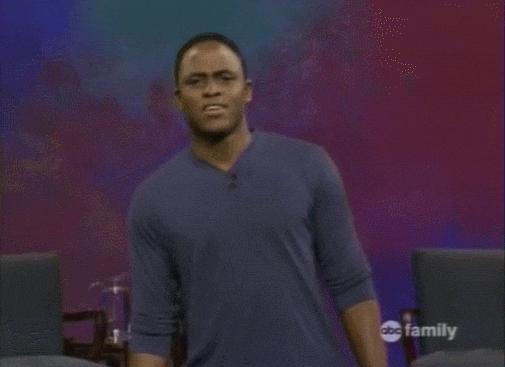 Giphy.com
All you have to do is skim through the comments of the original post (published on the evening of March 1st) and you'll see the love that many share for this store, and the sadness that losing it will bring. Encore Books ends its announcement with heart felt gratitude.
"Thanks to everyone who has come in and shared with us your joy of reading. We wouldn't have made it this far without you." - Encore Books
Got a news tip? Email us here.
MORE TO READ:
10 Movies That Changed The Ending Of The Books They're Based On
These movies are drastically different from the movies that inspired them.
The Worst Movie Adaptations of Great Comic Books
These comic-book movies aren't just bad. They all took classic comic book stories and turned them into junk.