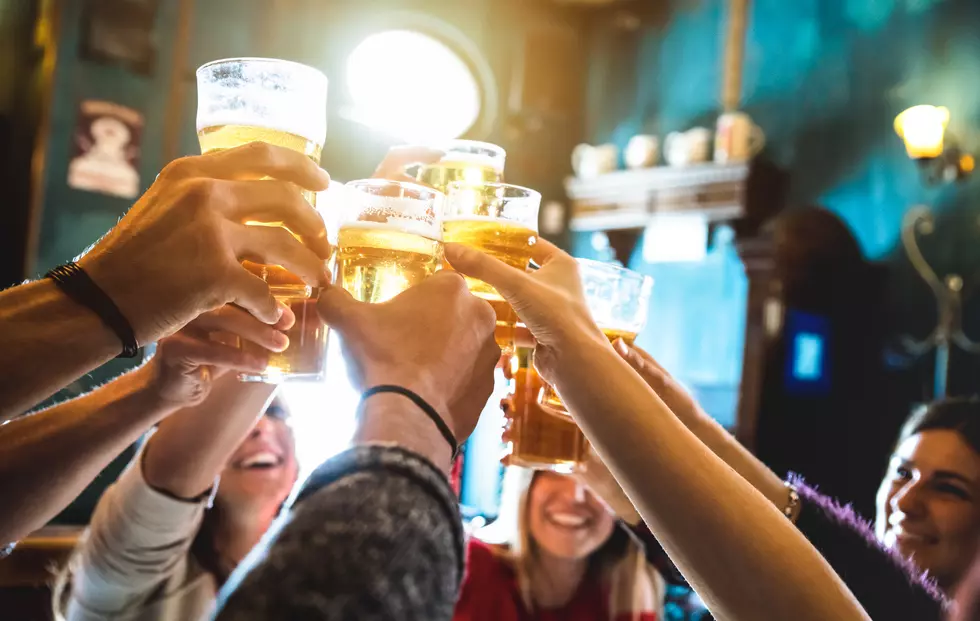 Health Experts Say America Has a Drinking Problem
Getty Images/iStockphoto
https://www.foxnews.com/health/americans-drinking-more-now-than-before-prohibition
You may have heard it said that all that's going on in the world today is enough to drive a person to drink.  And apparently it is!
New federal health statistics show that Americans drink more now than they did when Prohibition was enacted, 100 years ago tomorrow.  Also, the amount of alcohol we consume has been on the rise for two decades.  The numbers sound a little excessive but here they are.
The government says that just before alcohol was banned, each American teen (teen?) and adult was drinking an average of just under two gallons per year.. These days it's about 2.3 gallons per year, which is nearly 500 drinks, or about nine per week. (does that sound like you or people you know?)
Prohibition was repealed after 13 years and by 1934, per-capita consumption of alcohol was under one gallon.  It's been up and down ever since then but health experts agree that America has a drinking problem.
Medical researchers say alcohol consumption has been going up and the harms from it have been going up such as an increases in emergency room visits, hospitalizations and deaths tied to drinking.
Fox News reports, "The stats aren't all bad. Drinking among teenagers is down. And there are signs that some people are taking alcohol seriously — such as the "Dry January" movement making the rounds on social media."