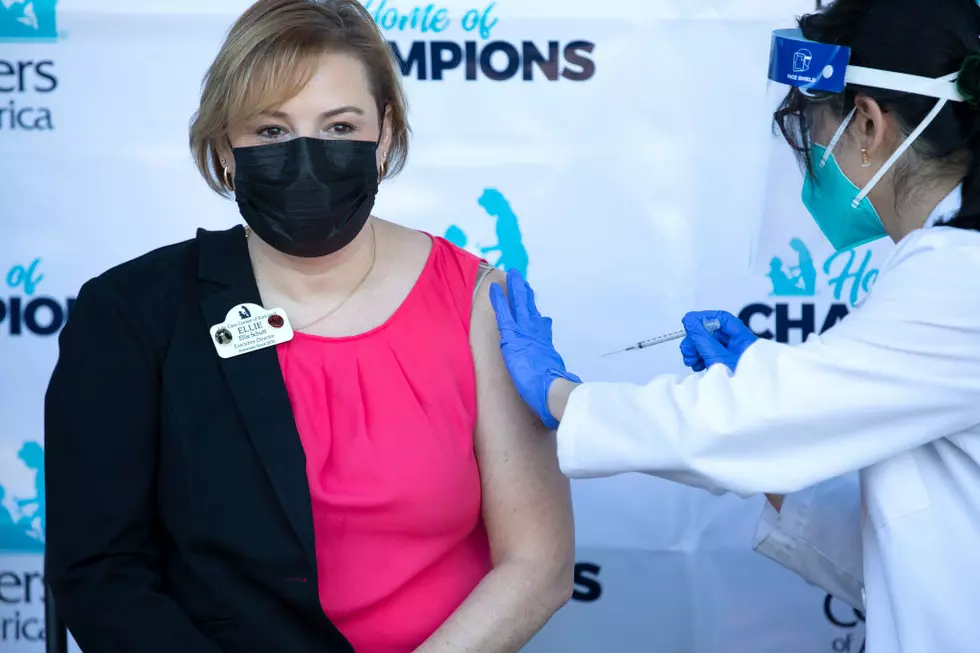 Governor Says Vaccinated? Ditch The Mask
Getty Images
Washington Governor Jay Inslee says he wants to fully reopen the state's economy on June 30. The democratic governor held a press conference on Thursday in which he released his plan. Inslee says starting May 18 all counties will be in Phase-3 of the state's reopening plan. While a full reopening is set for June 30 Yakima health officials say that could happen earlier if 70% or more of individuals in Washington State over 16 years of age get the vaccine.
The governor also announced a new masking plan. He says the state will adopt the mask guidance from the Centers for Disease Control and Prevention which says those who are fully vaccinated no longer need masks in most places.  The Yakima Health District's Andre Fresco says "Our goal has always been to open up our community safely, and as soon as possible. Governor Inslee's announcements earlier today shows that we can do so once we can vaccinate 70% of those 16 and older. As of today, Yakima County has vaccinated 48.6%of eligible community members and we know that we can get to 70% before June 30th."
Dr. Larry Jecha, Interim Health Officer, Yakima Health District adds "Good news for fully vaccinated individuals, effective immediately you will no longer need to wear a mask in most circumstances. There are some individuals who for medical reasons cannot get this vaccine. This is why it's so important for everyone who can, to do so as soon as possible. Let's stand together as a community and help protect those who cannot get vaccinated. Together we will finally overcome this pandemic."
Vaccinations are available throughout the community including at Yakima's State Fair Park.
The Funniest Coronavirus Memes & Tweets That Will Get Us All Through This