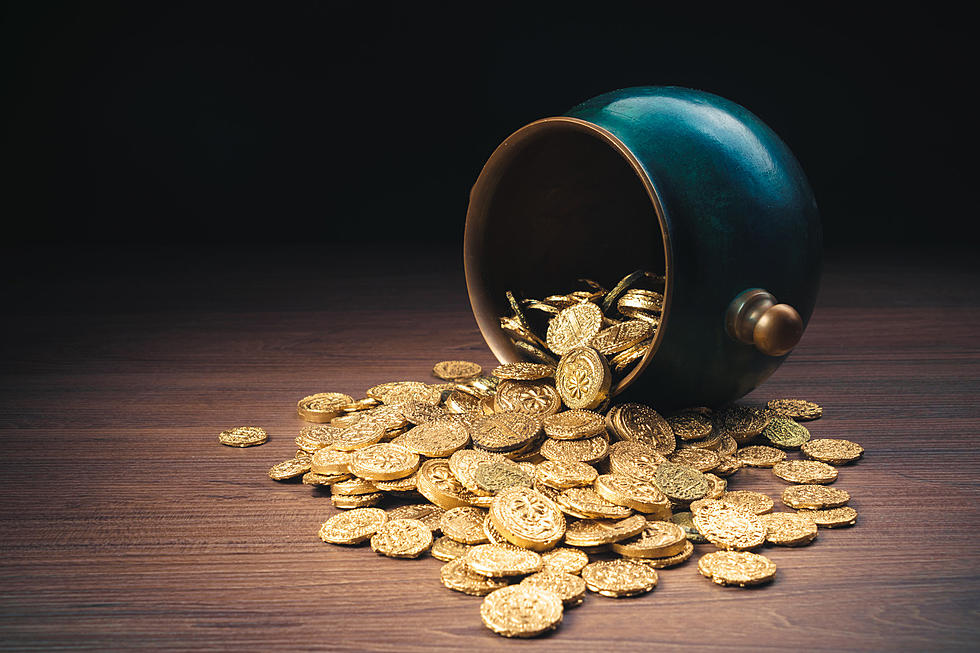 Gold Bars and Toilet Paper on The Shopping List at Costco Stores in WA
fergregory
A gold rush is on at your local Costco. Have you checked the high price of gold recently? It's selling for an average of about $1,825 an ounce this week but that's not stopping buyers at Costco.
YOU SEE THE GOLD COMMERCIALS ALL THE TIME RIGHT?
You can't avoid the gold commercials on TV trying to get people excited about adding gold to a retirement portfolio. Now Costco wholesale is getting in on the action. Members of the warehouse chain are adding ounces of gold to the large rolls of toilet paper and gallons of laundry detergent that many buy everyday.
BETTER HURRY UP AND BUY WHEN YOU SEE THEM AVAILABLE
But they're selling fast. In fact the CEO Richard Galanti says the 1-ounce gold bars, which are only sold online, usually sell out within hours after appearing on the Costco website even with a two bar limit.
GET READY TO SPEND BIG BUCKS IF YOU DECIDE TO BUY GOLD AT COSTCO
However you won't see any major discount on the price like you may with other items at the store. The bars are spendy. When available the gold bars are offered in two designs and cost an average of about $2,000. That's higher than the current price of $1,825 an ounce.No word on how many bars have sold at the warehouse chain which is based in Issaquah, Washington.
ONLINE ONLY FOR NOW
Even though Costco sells expensive jewelry there's no plan to allow in store sales. And based upon the popularity of the gold bars online more offers may be in the future.
SWEET: Here are the most popular Halloween candies
LOOK: Here are 25 ways you could start saving money today
These money-saving tips—from finding discounts to simple changes to your daily habits—can come in handy whether you have a specific savings goal, want to stash away cash for retirement, or just want to pinch pennies. It's never too late to be more financially savvy. Read on to learn more about how you can start saving now. [
From:
25 ways you could be saving money today
]
Gallery Credit: Bethany Adams
LOOK: These are the 100 best cities to raise a family
Gallery Credit: Emily Sherman