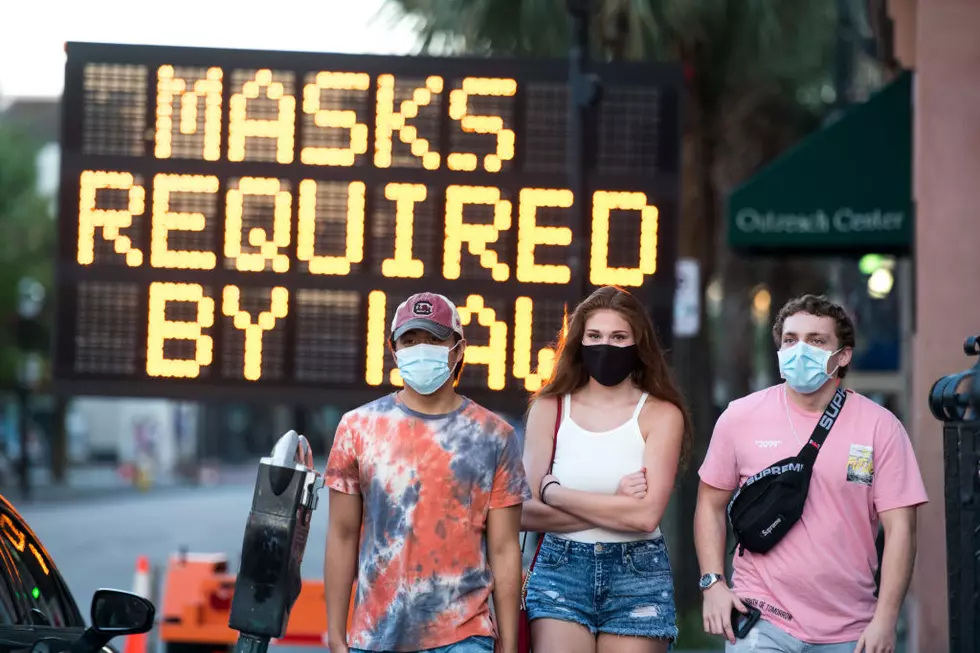 Free Masks For Businesses & Customers
Getty Images
Yakima County's Emergency Operations Center is making free masks available to businesses and their customers.
First, the case for wearing masks as presented by William Elliott, M.D., Ph.D., Kimberly Taylor, Ph.D., Albert Brady, M.D,, and Julie Randolph-Habecker, Ph.D. from Pacific Northwest University of Health Sciences.
---
The Facts:
Face coverings are very effective at reducing infections. Studies have shown an 85% reduction in viral transmission when masks are worn.
The face masks being used by community members allow for flow of gases, like the ones we breath in and out.
You should wash your hands before and after handling your mask. After use, there may be bacteria on the inside of the mask. These bacteria come from your own normal bacteria that are from your face and mouth, and live with you harmlessly as your friends, helping to fight potential foes.
Still, masks should be washed in the washing machine after each use.
The best data we have come from a collection of 216 studies involving 25,697 people from 16 countries and 6 continents 
In these reports, face masks were specifically studied in 2,647 people; those who used face masks had a highly significant 85% reduction in the risk of viral transmission. 
N95 masks were not significantly more effective than disposable surgical or cotton-layer masks.
By comparison, physical distancing (by > 1 meter or ~ 3 feet) was studied in 10,736 people, and provided an 82% reduction in viral transmission. Eye protection was studied in 3,713 people, and provided a 78% reduction.
All of these measures are simple and effective, but face masks are numerically the most effective.
Face masks are built to block passage of tiny droplets of water and other substances on which the virus "hitches a ride" from the wearer to others. Unlike many other bacterial and viral infections, people can pass the coronavirus onto others before they become sick. People who know they have symptoms should stay home; those who have no symptoms can protect others by wearing a mask.
The link to fill out the form to receive the free masks can be
found here
.