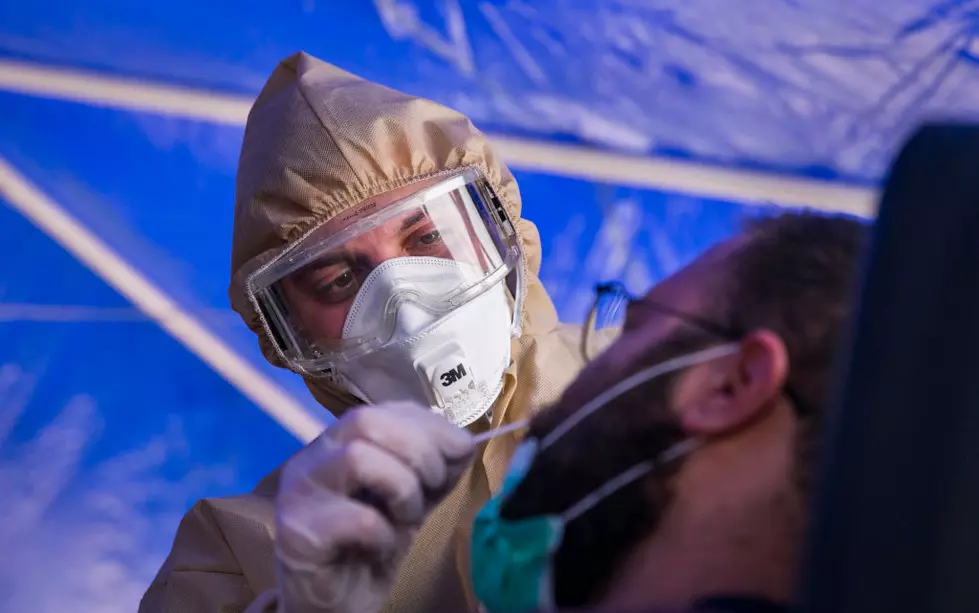 National Guard Members Helping in Yakima
Getty Images
Here comes the Washington State National Guard. Guard members are now being placed at hospitals around the state including Yakima Valley Memorial Hospital to help with staff shortages.
100 members of the Washington National Guard are now being deployed
Governor Jay Inslee says 100 members of the guard will soon be working at hospitals in Yakima, Everett, Wenatchee and Spokane. The state is also deploying testing teams at hospitals in Olympia, Richland, Seattle and Tacoma.
Governor Inslee is also giving a new requirement to hospitals. He's told hospital officials around the state to pause non-emergency surgeries and other procedures for four weeks to help with the current surge in cases and staff shortages. The governor is also hoping more retired workers re enter the workforce to help on a temporary basis.
Health District officials say if you're not feeling well get tested
Yakima Health District officials say COVID-19 testing is one of the many public health recommendations that is crucial in helping minimize the spread of COVID-19.
They say testing allows you to take precautions, like isolating, in a timely manner to prevent the virus from spreading. A press release says "people who test positive for COVID-19 and are asymptomatic can still spread the virus, which is why isolation is so important. Yakima County has three community-based testing sites that are available to the community,at no cost."
Yakima State Fair Park 1301 S Fair Ave, Yakima.
Yakima Valley College 810  S 14th Ave ,Yakima.
Sunnyside Community Center 1521 S 1st St, Sunnyside.
Answers to 25 common COVID-19 vaccine questions
Vaccinations for COVID-19 began being administered in the U.S. on Dec. 14, 2020. The quick rollout came a little more than a year after the virus was first identified in November 2019. The impressive speed with which vaccines were developed has also left a lot of people with a lot of questions. The questions range from the practical—how will I get vaccinated?—to the scientific—how do these vaccines even work?
Keep reading to discover answers to 25 common COVID-19 vaccine questions.
KEEP READING: These are the top 6 scams connected to the pandemic
READ MORE: Inspiring Stories From the Coronavirus Pandemic