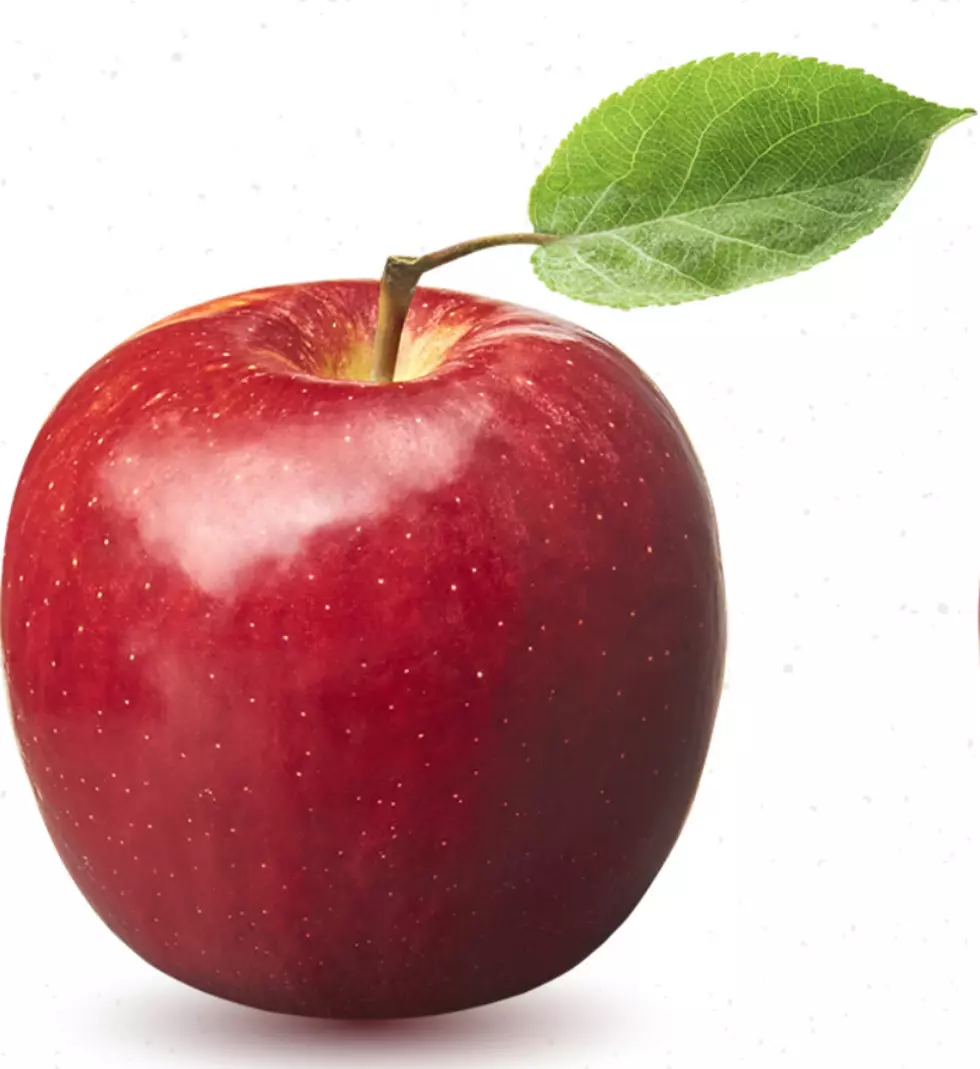 Cosmic Crisp Apples Are Back: 5 Places to Get Them In Yakima
via cosmiccrisp.com
It is seldom that I go gaga over a fruit. In fact, the only other fruit I really love is pineapple. I could eat a whole thing of pineapple chunks and be happy as a lamb. I have been known to run to the store for a pineapple run, so now do you get my obsession?
I first tasted the Cosmic Crisp apple at a Downtown Summer Nights event in 2019. That hot summer day made the perfect backdrop for me and my daughter, Willow, to sample a slice of the new hybrid apple. I am typically skeptical of all things new but something inside me said, "Gurrrl, you better try this apple!" I did try it and fell in love at first bite. If Cosmic Crisp was a man, I'd be all up in his face trying to get him to take me to dinner!
The apple samples were a big tease. It took 22 years for the hybrid fruit to come alive. The growers were only there to build up momentum and anticipation of the big day when my new favorite fruit was available for me to buy at the store.
Cosmic Crisp apples weren't yet available anywhere even though I begged the stock clerks to run and to get the manager. I was mad they weren't being sold in stores yet. Yes, I tried to pull a Karen, but the clerks just laughed. (Notice they were laughing AT me, not with me! I was not laughing.)
Finally, after two decades of lab research at Washington State University (WSU), one day my new apple boo went mainstream. (Read the Cosmic Crisp story here.) The apples went flying off the shelves when they first arrived in stores in 2020. When the Cosmic Crisp stopped being sold in stores at the end of their season, I was so sad. I kept looking for them all over town, to no avail. I was so bummed out.
It was as if a message from up above (in a tree) was whispering to me:
The apples are BACK! Here are 5 places we can find Cosmic Crisps (there are many more locations outside of Yakima)!
Costco (call first to see if they're in yet)
Target (call first to see if they're in yet)
If you travel past the Cascades, here are some places you can find Cosmic Crisp apples:
LOOK: Here are the best small towns to live in across America