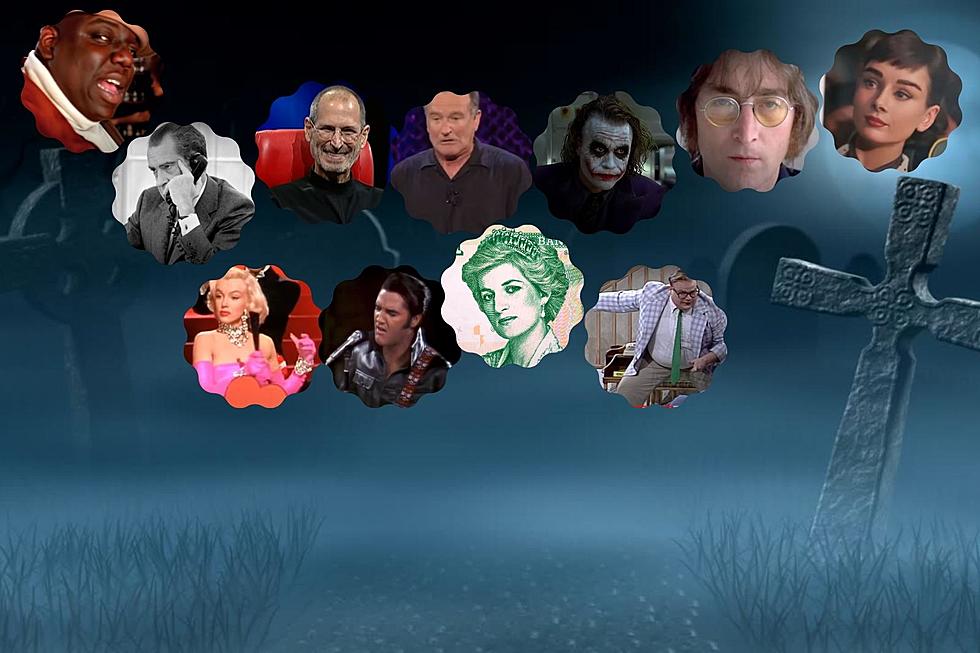 What Were The Last Words Spoken by These 25 Beloved Celebrities?
via YouTube, Getty Images, Canva
Diving deep into the poignant moments of Hollywood, we uncover the unforgettable celebrity exits and the iconic last sayings that have left a mark on fans worldwide. These beloved, and sometimes despised celebrities, from silver-screen legends to renowned music icons, and political heavyweights, had final words that resonated with many.
The last words of fame offer a glimpse into the raw emotions and reflections of these stars in their final moments. Delving into the memorable last words and touching star goodbyes, this article provides an intimate look at the legacy of 25 iconic figures and their sometimes peculiar farewells.
Unforgettable Exits: Last Words and Actions of 25 Celebrities and Icons
Here are some famous last words spoken by some beloved celebrities and what they were doing at the time of their death.
It is important to note that these quotes may be slightly paraphrased or not 100% verified, as they have been compiled from various sources and are often recounted or even disputed by family or friends who were present at the time.
Steve Jobs: "Oh wow. Oh wow. Oh wow." He was at home, surrounded by his family.
Bob Marley: "Money can't buy life." Spoken to his son Ziggy on his deathbed.
John Lennon: "I'm shot." He was outside the Dakota building in New York City.
Marilyn Monroe: "Say goodbye to Pat, say goodbye to Jack, and say goodbye to yourself, because you're a nice guy." Spoken to Peter Lawford on the phone.
James Dean: "That guy's got to stop... He'll see us." Moments before a car crash.
Elvis Presley: "I'm going to the bathroom to read." He was found dead in his bathroom.
Frank Sinatra: "I'm losing it." He was at Cedars-Sinai Medical Center, surrounded by his family.
Princess Diana: "My God, what's happened?" She was in a car accident in a tunnel in Paris.
Heath Ledger: "Katie, Katie, look... it'll be fine, you know, I just need to get some sleep." Spoken on the phone to his sister.
Michael Jackson: "More milk." He was at home, referring to the drug Propofol.
Paul Walker: "We will be back in five minutes." He was in a car with a friend.
Jimi Hendrix: "I need help bad, man." He was found dead in a hotel room.
Jim Morrison: "Last words, last words... out." He was in a Paris apartment.
Freddie Mercury: "Pee-pee." Asking for assistance to use the bathroom.
Notorious B.I.G.: "I don't wanna die." He was in a car in Los Angeles after being shot.
John F. Kennedy: "No, you certainly can't." He was in a car in Dallas before being shot.
Abraham Lincoln: "She won't think anything about it." He was at Ford's Theatre in Washington, D.C.
Lucille Ball: "My Florida water." She was at Cedars-Sinai Medical Center.
Audrey Hepburn: "I love you, darling." To her son, Sean Ferrer.
Richard Nixon: "Help." He was at New York Hospital-Cornell Medical Center.
Chris Farley: "Please don't leave me." He was with a friend in his apartment.
George Harrison: "Love one another." He was at home with his family.
Robin Williams: "Goodnight, my love." To his wife, Susan Schneider.
Humphrey Bogart: "I should have never switched from Scotch to Martinis."
Bing Crosby: "That was a great game of golf, fellas. Let's go have a Coca-Cola." He had just played 18 holes of golf and suffered a heart attack right outside the clubhouse.
25 Celebrities Famous Last Words
LOOK: 25 of the Most Expensive Divorces of all Time
All is fair in love and war, and 2022 was a year filled with celebrity breakups.
Stacker
highlights 25 of the most expensive divorces of all time, based on our independent research.