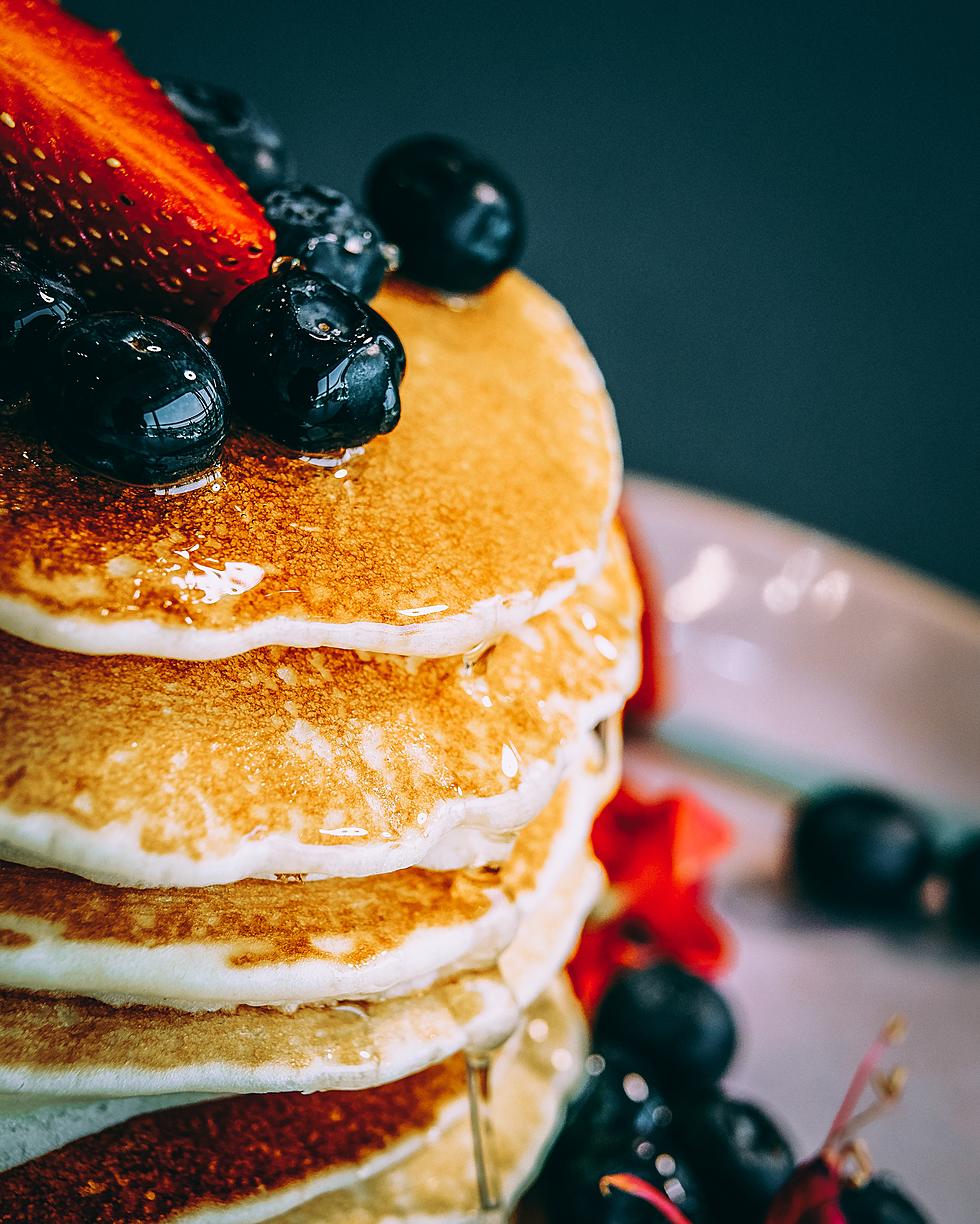 The Only Places you Should be Celebrating International Pancake Day at
Photo by Sam Moqadam on Unsplash
Proven to be the most important meal of the day, and now it's time to celebrate it. International pancake day is here and we have the top places around the Yakima Valley you have to go to celebrate.
Even if you decide to stick around the house and celebrate with some Uncle Buck-style pancakes you should still keep this list close by to celebrate at your own time.
5.) Backwoods Cafe 913 S 1st St
Backwoods Cafe is one of the best spots in Yakima for breakfast, all the food is cooked fresh and a good portion for anyone with a big appetite. If you're looking for quality food at a good price this is a spot to check out, not to mention their pancakes are the size of your face!
4.) Ballastaris Cafe 4001 summit view ave
This was the first place in Yakima I was lucky enough to try, not only did I go with their pancake breakfast but I decided to try the country potatoes, gold brown, crispy, and cooked perfectly. The pancake felt like it was lighter than air and with every bit, the flavors struck my tastebuds like lightning!
3.) Waffles Cafe 1510 N 1st St
Waffles cafe is next level, in my opinion, you just can't beat a cafe breakfast, especially when they specialize in waffles and of course pancakes. Their pancake breakfast is filling, hearty and delicious. You can't go wrong with this place!
2.) Sweet Bee's 601 Fruitvale Blvd
It's no secret we're in love with Sweet Bee's, the first thing to grab my attention was the love in the air from the people that worked there. Happy behind the counter and excited to meet all your needs. The service is one of the best expierence i've had in yakima. That's only the tip of the iceberg, their food is all made with love, time and percision making everything perfect is what they strive for. Not to mentiontheir pancakes are perfectly golden brown and it almsot seems like they're cloning them back in the kitchen. Everyone is cooked perfectly! This place you have to try at least once in your life and you'll be convinced for yourself.
1.) Main Stop On The Ave
I can't stress that this place is one of the best places in Yakima for everything breakfast, go figure their pancakes are two of your faces together, and you get two of them! alongside some hashbrowns, sausage, and eggs just to make sure you don't walk out that door hungry.
LOOK: Here are copycat recipes from 20 of the most popular fast food restaurants in America
KEEP READING: 3-ingredient recipes you can make right now