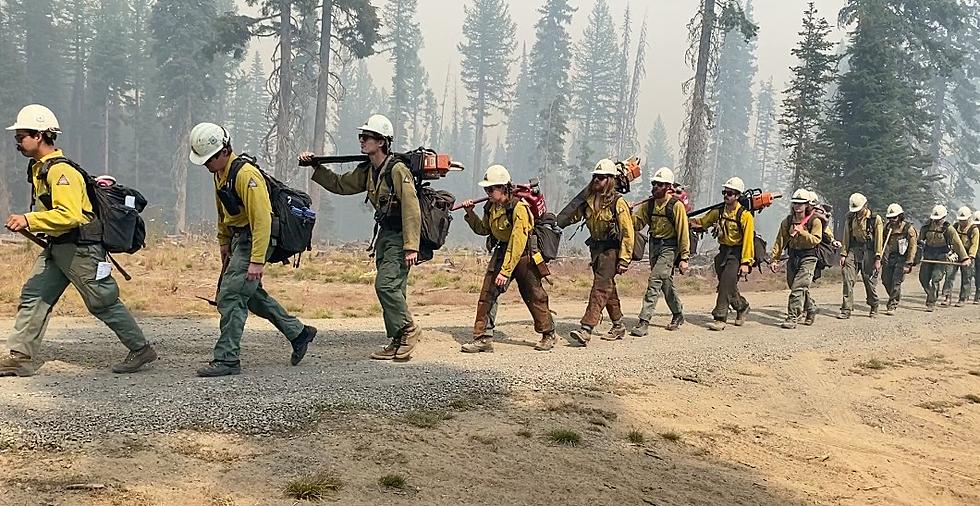 Be Careful Yakima Fire Danger is High in The Valley
Schneider Springs Fire Facebook page
Yakima Fire Department officials say they're concerned about a big wildfire taking off and consuming homes or businesses. In fact fire officials say quick action by firefighters in Yakima on Tuesday helped prevent a big wildfire taking on in the 1500 block of East Spruce Street and burning a nearby apartment building. Firefighters say they were called at about 3:45 pm Tuesday and when they arrived they found the large brush fire. A news release says "The fire was near a multi-story apartment building with an estimated value of $2.5 million. Nine YFD firefighters were at the scene and attacked the fire, preventing damage to the apartment building."
Firefighters say they hope they don't see another brush fire in the city
The cause of the fire remains under investigation. Firefighters say they're very concerned about fire taking off in this heat. They say the fire danger remains high especially Wednesday when "gusty winds combined with low relative humidity will lead to critical fire danger, allowing for rapid spread of existing fires and any new fires."
State officials say the state's wildfire season starts at the end of the month
While the state Oregon has declared the start of its fire season is underway, officials in Washington State say the fire season starts at the end of the month. Officials from the Washington Department of Natural Resources are hoping for a mild season that won't be an intense as last year. They're hopeful of that because of high rainfall and the state's melting snowpack. But firefighters in eastern and central Washington say all the rain in the spring helped grow vegetation that is now dry and ready for fire.
Local and state officials are urging everyone to do everything they can to prevent a fire in the valley or in the state forest.
LOOK: 100 years of American military history
KEEP READING: See notable new words that were coined the year you were born
LOOK: What major laws were passed the year you were born?
Data for this list was acquired from trusted online sources and news outlets. Read on to discover what major law was passed the year you were born and learn its name, the vote count (where relevant), and its impact and significance.