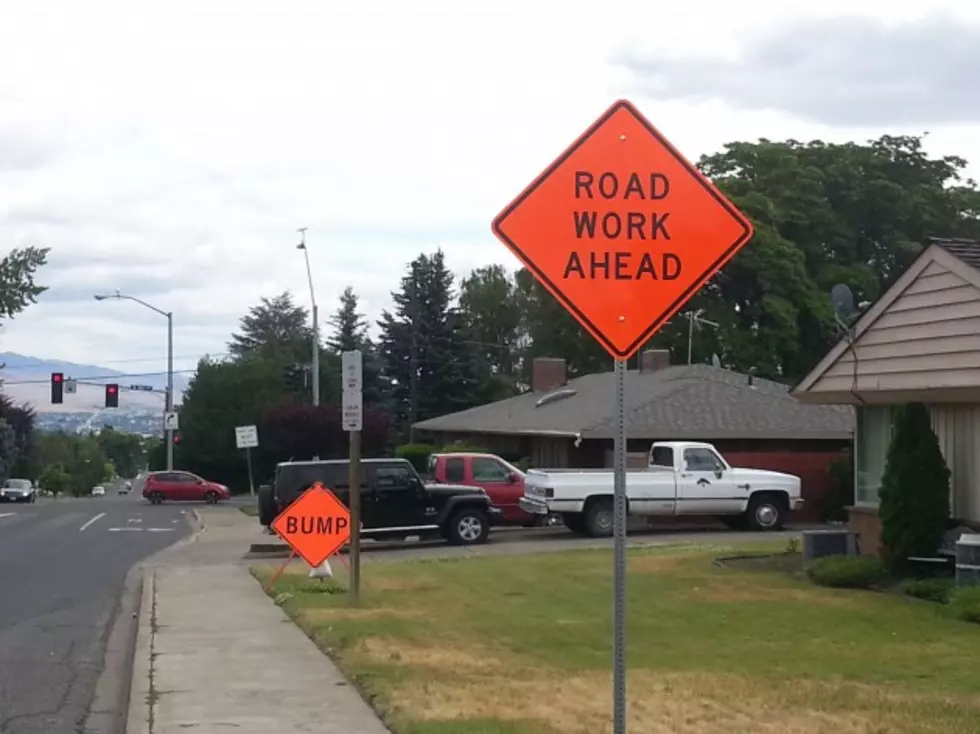 Arlington Street Added to Roads That Will See Work This Week
News Talk KIT
Yakima residents who drive Arlington Street will face some delays this week as the city schedules periodic lane closures, according to a city news release.
The closures will occur off and on during daylight hours between 40th Avenue and 44th Avenue. There will also be no parking on the street in-between those intersections all week.
This is in addition to the grind-and-overlay project that has been going on all summer. Work should continue will into the fall as the city has reconditions more than 90 lane miles.
The following roads will be closed overnight during different days of the upcoming work week.
16th Avenue from Nob Hill Boulevard to Englewood Avenue
5th Avenue from Walnut Street to Yakima Avenue
4th Avenue from Yakima Avenue to Lincoln Avenue
3rd Avenue from Yakima Avenue to D Street
6th Street from Lincoln Avenue to Pacific Avenue
Lincoln Avenue from 16th Avenue to Pierce Avenue
MLK, Jr. Boulevard from 1st Street to 8th Street
Yakima Avenue from 12th Avenue to 16th Avenue
Walnut Street from 1st Street to 8th Avenue
Pierce Avenue from Summitview Avenue to Lincoln Avenue
Closures will occur between 7 p.m. and 6 a.m. The city also plans periodic lane closures from 6 a.m. to 4 p.m. on Martin Luther King Jr. Boulevard between 1st Street and 8th Street as well as Lincoln Avenue between 16th Avenue and Pierce Street.