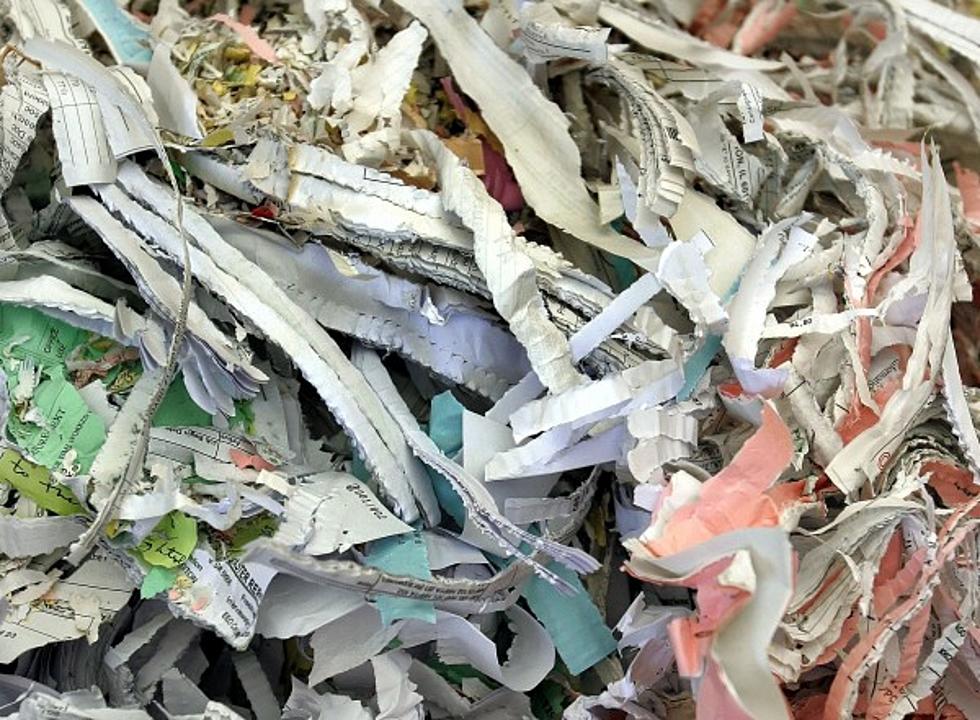 Almost Time For Shreds and Meds in Yakima
Getty Images
Another Crime Stoppers Yakima County Shreds and Meds Day is coming up next month.
The day is set for Saturday, October 23 from  9:00AM to 1:00PM At Valley Mall in Union Gap.
THE EVENT WILL BE HELD IN THE SOUTHWEST CORNER OF THE LOT
The event will happen in the southwest corner of the parking lot near Sears.
You are welcome to bring your outdated financial records which includes old bank statements, old checks, credit card statements and other items that contain your personal information that you want shredded. You are limited to a maximum of two banker boxes or three grocery bags on the day of the event.
YOUR OLD UNUSED MEDICATIONS ARE ALSO WELCOME
Don't forget to check the medicine cabinet or drawers for old outdated, unused medications. There's no limit as to how many medications you want to turn in to be destroyed.
THE SERVICE IS FREE BUT THEY'LL TAKE A DONATION
Don't forget to separate the documents and the drugs. The service is free. While there's no charge for the event your donations are welcome. Donations are used for the organization and for the Crime Stoppers Yakima County reward fund.
The first event was held earlier this year and was a big success.
officials at the event say they filled one shred truck (80 bins).
THOSE UNUSED OR OLD MEDS CAN CAUSE BIG PROBLEMS
According to the American Public Health Association, more than 40 people die every day due to prescription drug overdose and there is growing concern about teens using prescriptions from our own medicine cabinets to get high. This is why the safe disposal of these medications is so important for our community and our families. Drop boxes where you can drop off unwanted medications are located in a number of areas in the Yakima Valley.
25 Scaredy Cat-Approved Halloween Movies
LOOK: See what Christmas was like the year you were born