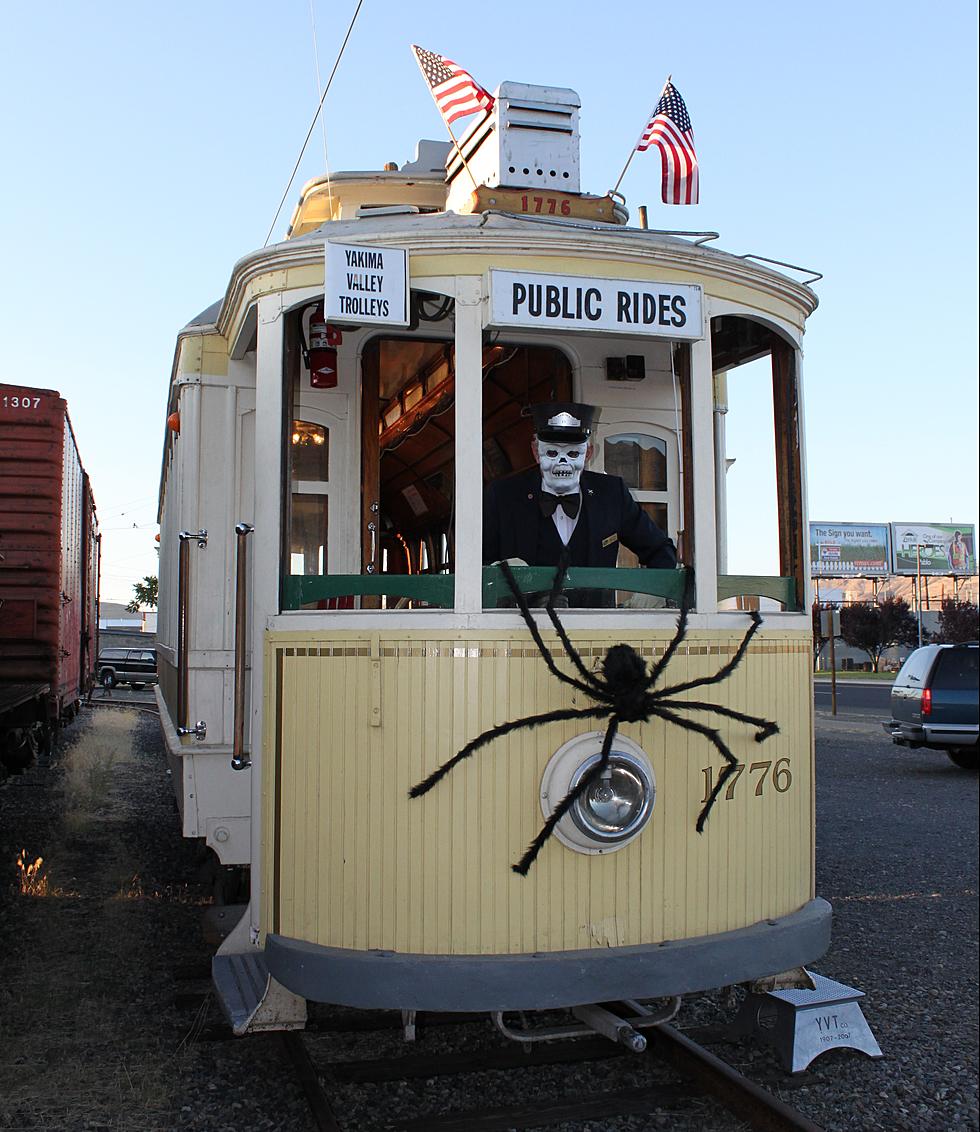 9 Yakima Valley Trunk or Treats Perfect for Costumes and Candy
Ken Johnson, President of Yakima Valley Trolleys
If Trunk or Treats around Halloween are your jam then you've got to check out this Yakima Valley list of places you can grab tons of candy dressed in your costume! Big shout-out to the community members who put these together and create the most creative trunks around! Free for everyone and super fun, let me know of more and I'll continue to update the list.
Where Are the Yakima Valley Trunk or Treats?
Saturday, October 22nd, 2022
This Trunk or Treat is all for the Yakima Valley Trolleys! $10 registration awards, raffles, and more from 2 pm - 6 pm located at 418 South 3rd Avenue.
Friday, October 28th, 2022
Yakima Nation Housing Authority presents Halloween Trunk or Treat in Wapato, Washington on Friday, October 28th, 2022 from 2 pm - 4 pm located at the Yakima Nation Housing Authority Parking Lot 611 S. Camas Ave, Wapato, Washington.
Trunk or Treat at Meadowbrook Mall from 6 pm - 9 pm with a decorating contest and a raffle. Located at 7200 West Nob Hill Blvd. If you want to join in on the fun with your trunk or table, space is limited so sign-up now.
Sunday, October 30th, 2022
West Valley Four Square Church is hosting an Indoor Trunk or Treat from 5 pm - 7 pm. 5802 Summitview Ave #130, Yakima, WA 98908
Monday, October 31st, 2022
Yakamart Trunk or Treat is a DRIVE-THRU ONLY event from 2 pm - 5 pm on the East Side of the property and will also be joined by Yakama Nation Behavioral Health, Howards Point S, Gabby's Kettle Korn, Cougar Den, Yakama Nations Network, Yakama Nation Credit Enterprise and is located at 111 Fort Rd, Toppenish, WA 98948
The 5th Annual Steve Hahn Trunk or Treat from 4 pm - 7 pm with decorated cars, a haunted house, and tons of candy, kids up to 8 can enter the costume contest at 5:30 pm and a Pet Costume Contest at 6 pm, and the Adult Costume contest 9 years of age and up at 6:30 pm.
Tieton Trunk or Treat is located at Tieton City Park Square from 6 pm - 8 pm with prizes for the best trunks and costumes.
Halloween Party October 31st at the Toppenish Longhouse located on Robbins Road in Toppenish, Washington from 6 pm - 9 pm. You can find all the details on the Toppenish Longhouse Facebook page. This isn't a trunk or treat but you can join in on the ghoulish games, freaky fun, cake walks, and prizes. Supper will be served at 6 pm
Trunk or Treat and Carnival at Roosevelt Elementary School in Granger, WA from 5 pm to 7 pm including games, prizes and free food. The carnival will be inside the Roosevelt Elementary School Gym and the Trunk or Treat will be behind Elementary School on the bus loop. Food will be served in the Cafeteria
SWEET: Here are the most popular Halloween candies
Celebs Share Their Personal Paranormal Stories