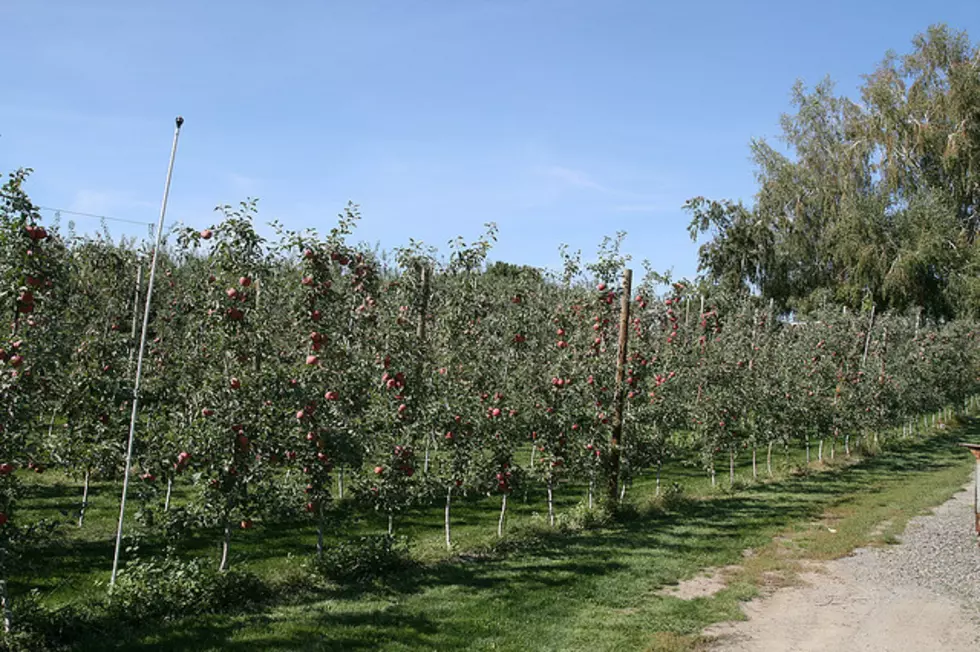 Body Found in Wapato Orchard Murder Investigation Underway
kit
A murder investigation is underway after a body was discovered in a Wapato orchard on Monday. According to the Yakima County Sheriffs' Office Deputies were called to the orchard in the 1000 block of Ragan Road after someone discovered the body.
Deputies found the person had wounds and deemed it a homicide
When Deputies arrived they found the person had suffered wounds that may have caused the person's death and determined it was homicide. Detectives and the crime scene investigator documented and processed the scene on Monday. Authorities are now trying to identify the person and determine who the person was with or where the person was last seen before being killed. Deputies aren't saying if they believe the person was killed in the orchard or if the body was dumped in the area. Sheriff's officials say they'll release the name of the victim after an autopsy. If anyone has any information regarding the homicide contact Det. Sergio Reyna at (509) 574-2567 or Crime Stoppers at (800) 222-8477.
A fatal stabbing reported last Friday
Detectives from the Yakima County Sheriff's Office are still working with Yakama Nation Tribal Police after a fatal stabbing in White Swan on Friday night. The man killed has been identified as 38-year-old Julius Hill of Wapato. Authorities say Hill died after being stabbed while he was in the 200 block of Second Street. Authorities aren't saying what lead to the shooting...and no arrest has been made.
LOOK: How Halloween has changed in the past 100 years
Stacker
compiled a list of ways that Halloween has changed over the last 100 years, from how we celebrate it on the day to the costumes we wear trick-or-treating. We've included events, inventions, and trends that changed the ways that Halloween was celebrated over time. Many of these traditions were phased out over time. But just like fake blood in a carpet, every bit of Halloween's history left an impression we can see traces of today.
LOOK: Here Are the 25 Best Thanksgiving movies of all time
25 Scaredy Cat-Approved Halloween Movies