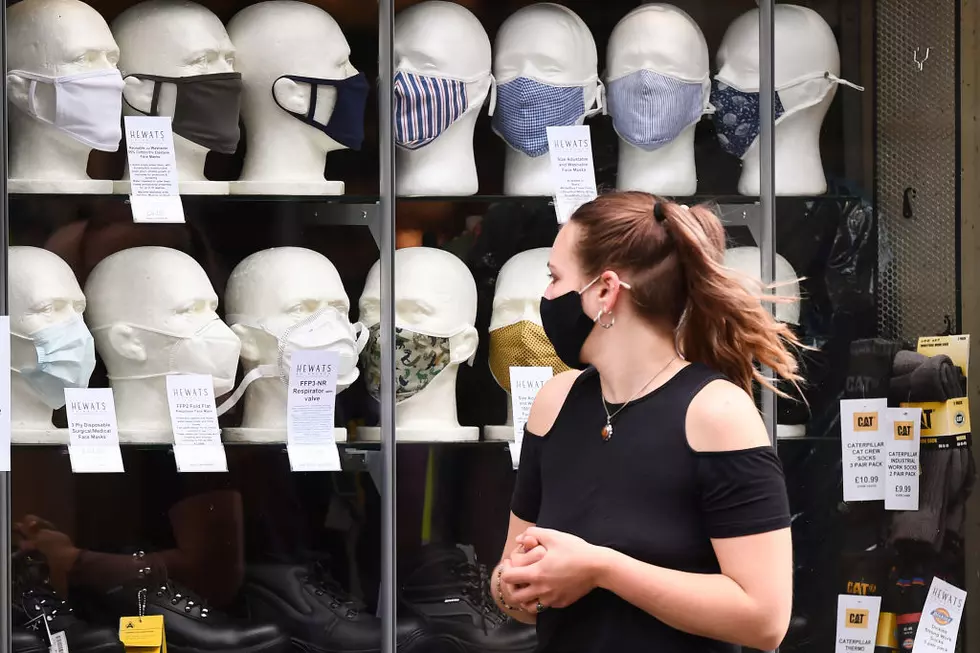 Who Masks Up When They Go Out? – Surprising New Numbers
Getty Images
Masks and Mandates...for some, those words go together like Cuomo and conspiracy...like cover-up and lockdown....but for others, masks & mandates go together more like health & wellness.  Hey, it's 2021 in America.
Rhonda Hauff, Co-chair of the Yakima County Healthcare Coalition says, "Just a few weeks after the Governor reinstated the mask mandate on August 23, the precipitous rise in COVID cases in Yakima County began to drop. This is proof that masks work. We encourage everyone to wear masks indoors in public places, regardless of their vaccination status,"
What Is Washington's Official Mask Position?
According to the Washington State Department of Health, -- face masks remain an important tool in preventing transmission of the virus... Evidence shows that wearing a mask reduces an infected person's chance of spreading the infection to others....  the Secretary of Health is requiring that everybody five years of age and older wear a mask in public indoor settings...
The Yakima County Healthcare Coalition completed another public mask survey on Dec. 4, 2021 with volunteers surveying 29 retail sites with 1,194 observations recorded. The county-wide mask rate is 69%, an improvement since the survey in August, 2021 but still lower than any time since June of 2020.
Yakima Mask Survey Results
Some of the lowest mask rates were 31% from a store in Granger and 36% from a large grocery store in Yakima. The highest rates were 98% from a store in Yakima and 97% from Wapato. As seen in previous surveys, females had a higher rate of mask use than males.
Yakima's County Healthcare Coalition says masking, social distancing, testing, and vaccinating are the four things our community can do to get life back to normal.   As we enter the typical cold and flu season it's more important than ever to do these things to protect ourselves and the community.  The CDC says masks offer protection against all variants and they are a simple but crucial tool in our fight against this virus.
Masking requirements may be different for your place of work than for the general public, depending on the type of work you do. Masking guidance for employers is available on the Washington State Department of Labor & Industries website

KEEP READING: Creative Ways to Bring Joy to Your Neighborhood While Social Distancing