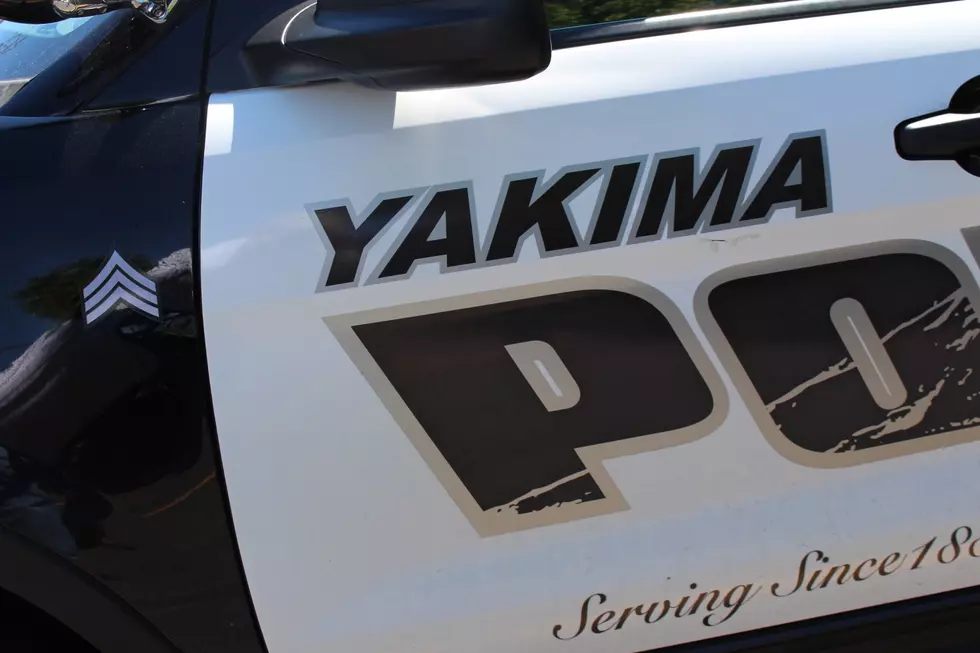 Three Shot One Dies in Yakima Gang Shooting Tuesday
Townsquare Media / John Taylor
Yakima Police are investigating the cities latest gang related killing. Police Capt. Jay Seely says Detectives from the Yakima Police Department's Gang and Major Crime Units are searching for two people they believe are responsible for Tuesday's 8th homicide in the city so far this year. Seely says three people were shot at about 12:54 am Tuesday in the parking lot of the Rocky Mart mini-mart at 1003 West Nob Hill Blvd.
A 32-year-old man working on his vehicle died
Seely says a 32-year-old man was working on a tire on his vehicle along with a 24-year-old homeless man and the 33-year-old store clerk. All were standing in the parking lot of the mini-mart when two people walked up to them and without warning starting firing shots. All three were hit by bullets and rushed to Yakima Valley Memorial Hospital where the 32-year-old Yakima man died. The 24-year-old homeless man and 33-year-old store clerk were also shot, but were treated for non-life-threatening injuries at the hospital. Seely says "we believe this homicide is gang related. At this point, we don't believe the store clerk or the homeless gentleman were the intended target."
Police are now searching for the two shooting suspects.
The officer involved shooting last month is still under investigation
Meanwhile the officer involved shooting reported May 30 remains under investigation by the Yakima Valley Special Investigations Unit as authorities have released the identity of the man shot by police as 30-year-old Zachary Zimmerman of Yakima. Zimmerman remains in stable condition at Harborview Medical Center in Seattle. Authorities say officers spotted a stolen vehicle in the 1200 block of North 1st Street on May 30. An officer tried to contact Zimmerman who was driving the vehicle but he jumped out and ran firing a gun at officers. Officers fired back and struck Zimmerman. No officers were injured. Officers gave the man medical help. He was then taken to a Yakima hospital and then transferred to Seattle.
Although the suspect is still in the hospital he's already facing charges
A press release says on June 2 the Yakima County Prosecutors Office issued a warrant charging Zimmerman with Felony First Degree Unlawful Possession of a Firearm and Felony Possession of Stolen Motor Vehicle. Authorities say additional charges may be filed in the future.
How Many in America: From Guns to Ghost Towns
Can you take a guess as to how many public schools are in the U.S.? Do you have any clue as to how many billionaires might be residing there? Read on to find out—and learn a thing or two about each of these selection's cultural significance and legacy along the way.
LOOK: What 25 Historic Battlefields Look Like Today
The following is an examination of what became of the sites where America waged its most important and often most brutal campaigns of war. Using a variety of sources,
Stacker
selected 25 historically significant battlefields in American history. For each one, Stacker investigated what happened there when the battles raged as well as what became of those hallowed grounds when the fighting stopped.
These are the battlefields that defined the United States military's journey from upstart Colonial rebels to an invincible global war machine.
LOOK: 100 years of American military history