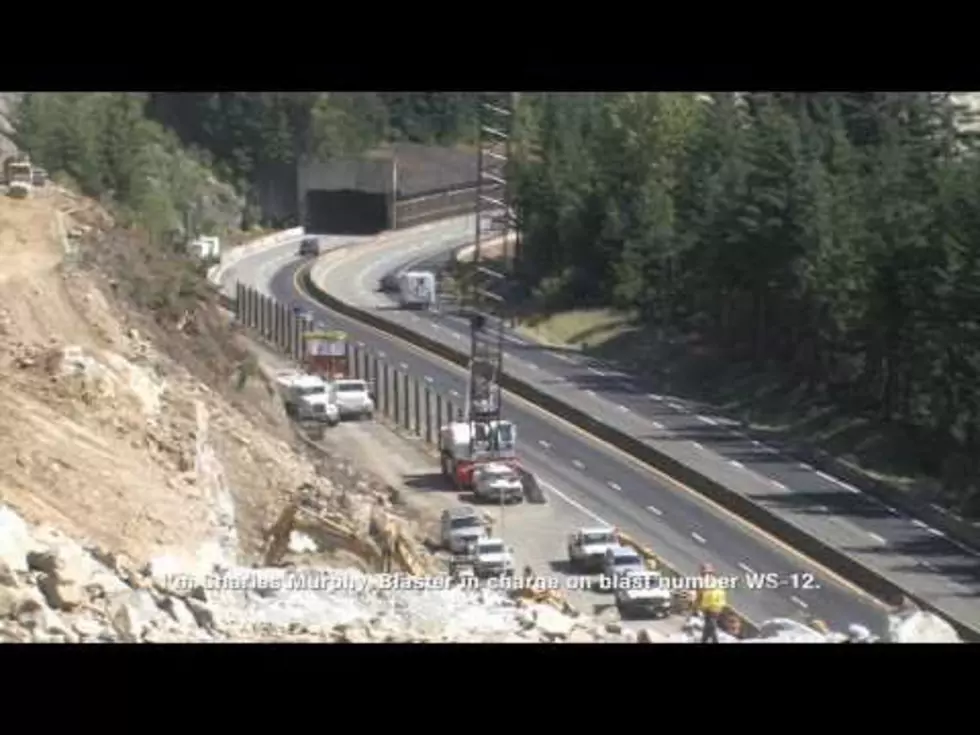 WSDOT Continues Pass Clean Up, Expect Traffic Delays
wsdot
In late August, crews blasted an area near the snowshed that brought down a huge amount of debris that covered both lanes, took 40 dump trucks to remove and kept Interstate 90 over Snoqualmie Pass closed for almost three hours. Crews are back in the same area this week and face similar challenges.
The Washington State Department of Transportation and contractor crews will close the pass at 6 p.m. on Thursday, Oct. 4, from Hyak (milepost 54) to the Price Creek Sno-Park (milepost 61). A reopening time depends on the amount of time it takes to remove large pieces of debris and for crews to evaluate any damage to the highway. Drivers need to plan for more than 2 hours of added travel time.
The closures scheduled for Monday, Oct. 1, through Wednesday, Oct. 3 will be an hour from 6 to 7 p.m.
Speed-enforcement cameras continue to monitor speeds through the 5-mile work zone on I-90. Drivers traveling above the posted speed limit of 60 mph could face a $137 fine.
Before heading out the door, drivers should take advantage of WSDOT's online travel tools: