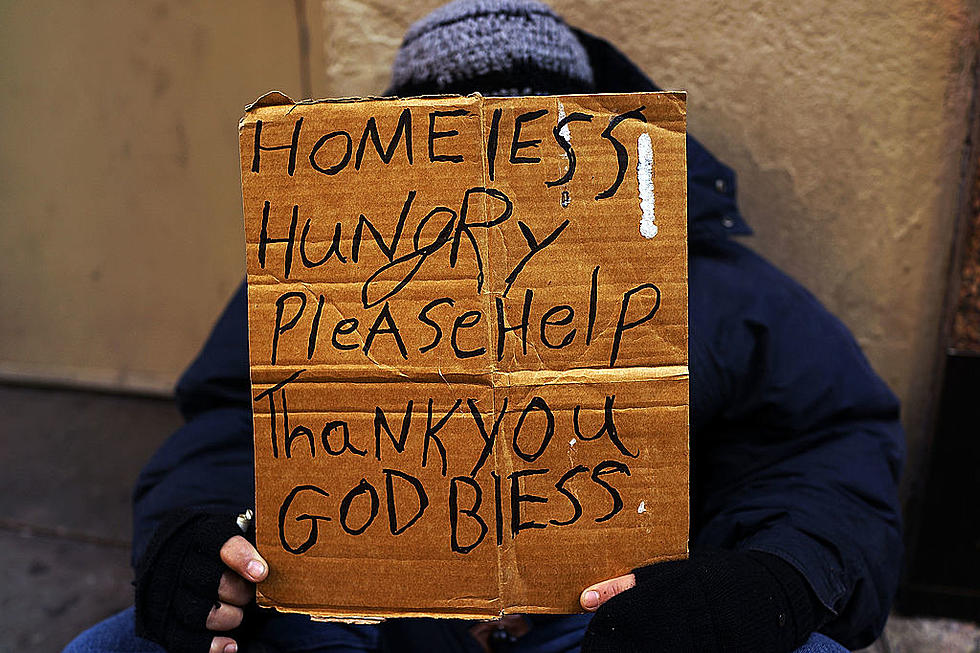 What's The Master Plan For Helping Poverty? Ask Ms. Cicero!
Getty Images
ou don't have to be a Christian to help the poor. Millions of non-Christians do so every day, every year, just out of an innate sense of goodness, morality, equality, generosity, etc. Thank God they do!
How To Serve Your Fellow Man
But for Christians, the heavenly guidelines are pretty clear about how mankind (personkind?) is supposed to treat the less fortunate.   At one point in his life, Jesus proclaims "For you always have the poor with you, but you will not always have me". Matthew 26:11  English Standard Version  The context of the comment was Jesus admonishing his disciples who were complaining about a woman wasting precious ointment to lavish on Jesus when the ointment could have been sold and the money given to the poor.  
God's Take On Poverty
So poverty in many places is always going to be part of the way of the world, but that doesn't mean we aren't supposed to do all we can to help.  Deuteronomy 15 makes that pretty clear too.
"If among you, one of your brothers should become poor, in any of your towns within your land that the Lord your God is giving you, you shall not harden your heart or shut your hand against your poor brother, but you shall open your hand to him and lend him sufficient for his need, whatever it may be...For the poor you will always have with you in the land. Therefore I command you, 'You open wide your hand to your brother, to the needy and to the poor, in your land  .'" (Deut 15:7-11)
Truth Sanctuary
Julie Cicero says she has always felt called to help people and as Director of the Truth Sanctuary she has been able to increase the scale of her efforts.  Their brochure says "our organization obtains non-perishable food, clothing, personal and household items to distribute to individuals and families experiencing financial hardship."
Ms. Cicero says the organization is holding a silent art auction fundraiser on Saturday 9-11-21 at The Kiln Taproom 815 S. 72 Ave.  She joined the Morning News today to tell us all about it.
Proverbs 19:17 Whoever is generous to the poor lends to the Lord, and he will repay him for his deed.
READ ON: Here's how to apply for rent relief