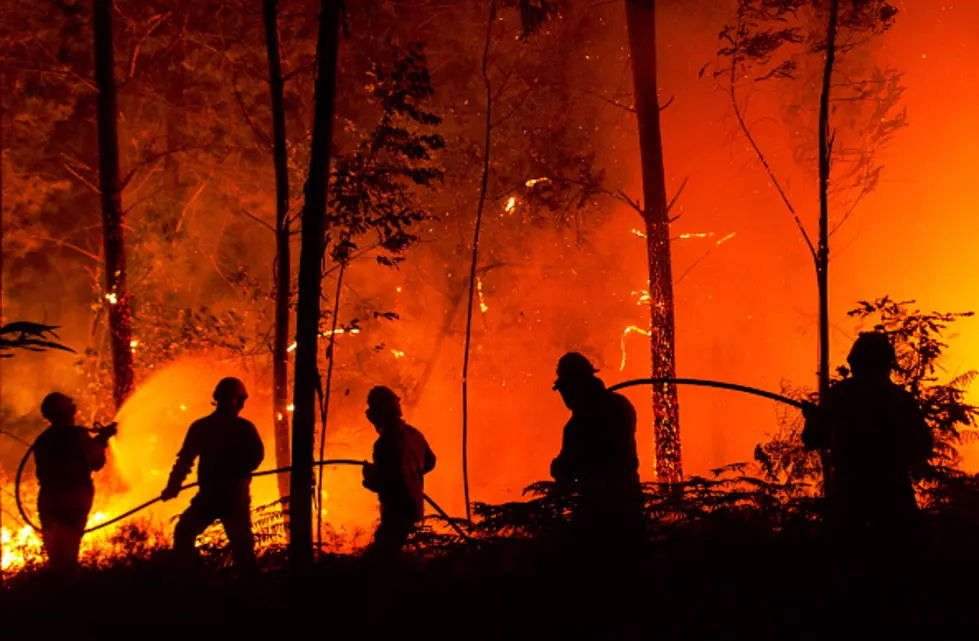 WA Lands Commissioner Hillary Franz Says Forests Need Better Management
Getty Images
At 57,550 acres burned as of 9/4/20 , the Evans Canyon fire burning North of Naches is the biggest fire in the state.  So the State's top wildfire fighter Hillary Franz, Commissioner of Public Lands came East to check it out.
Rough terrain, strong and shifting winds and a lack of sufficient aerial capabilities has all contributed to the rapid expansion of the fire which as of this writing was only 10% contained
Franz was a guest on the KIT Morning News and she spoke of a number of topics important to forest health and safety.
She says we need better management practices for a healthier and more fire resistant forest that could provide for more jobs and valuable resources.
Franz indicated that progress was being made a a faster pace now than a couple of years ago but that the state is still 50 years behind and the helicopters used to fight fires are 50 year old relics from Vietnam!
One thing of note that she said was that it took the fire season of 2018, when the West side of the State suffered through smokey air episodes, before policy makers there started to take forest management seriously.