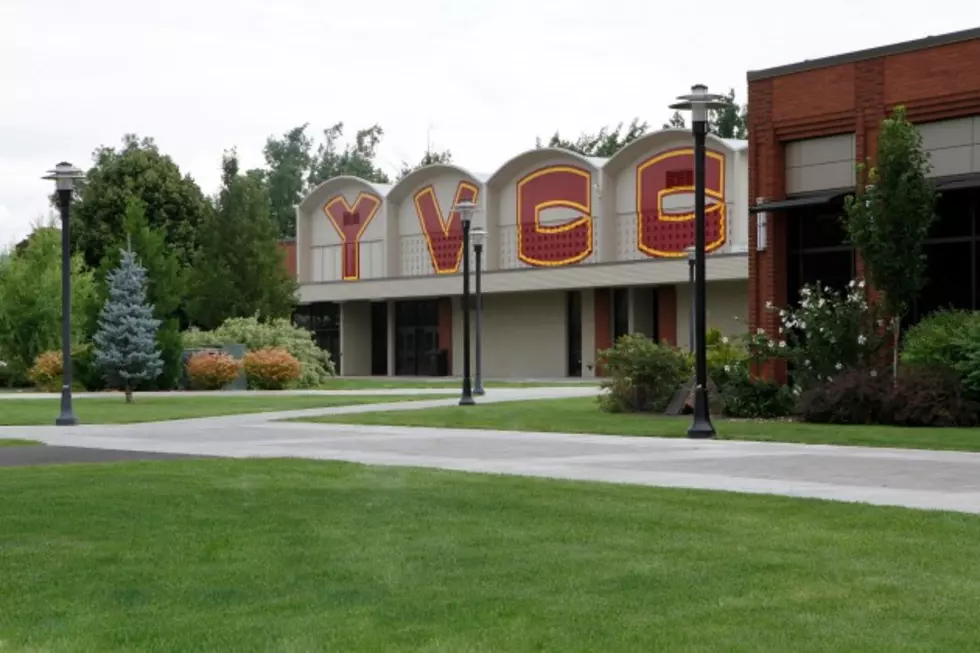 Two YVCC Students Named to All-Washington Academic Team
YVCC Community Relations Image
Yakima Valley Community College has announced that Daphne Fisher and Matthew Ellenberger will be honored with other team members on Thursday. March 26 at a ceremony in Olympia.
The 20-year-old Fisher, from Yakima, is currently studying Exercise Science and Physical Therapy, carrying a 3.71 GPA. While at YVCC, she played on the softball team. After volunteering at a local physical therapy clinic, where she has been offered a paid position at that clinic this spring.
Fisher will graduate in June with an associate of arts transfer degree. She plans to transfer to a university and pursue a degree in exercise science or kinesiology. Ultimately, she hopes to attend Eastern Washington University's Physical Therapy Program and work in a clinic helping patients with their rehabilitation process.
The 17-year-old Ellenberger, from Naches, is currently attending YVCC through the Running Start program, studying chemistry. He serves as president of the Chemistry Club, and was selected to participate in YVCC's undergraduate summer research projects. These projects are made possible by a science, technology, engineering, and math grant through the US Department of Education. YVCC works in partnership with Heritage University to offer this opportunity to students. Ellenburger worked with YVCC faculty and a group of students in collaboration with local business John I. Haas.
Ellenberger will graduate with an associate of science transfer degree and with his high school diploma. Following YVCC he will to transfer to a university to continue his education in chemistry. He plans to earn a master's degree and work in the field as an oil chemist testing the quality of oil that comes from refineries.
The All-Washington Academic Team recognizes and honors students for outstanding accomplishments. Through support from KeyBank and the Washington State Employees Credit Union each of the members receive scholarships. In addition, many public and independent four-year colleges and universities offer a variety of scholarships to All-Washington Academic Team members who transfer to their institutions.