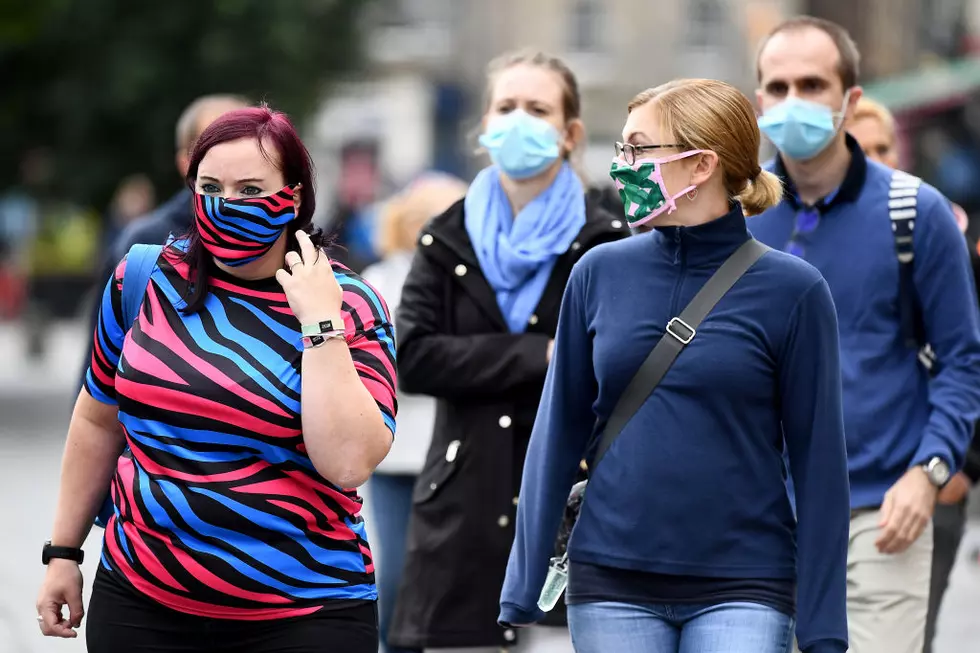 Time to Mask Up Again in Yakima? COVID-19 Cases Are on The Rise
Getty Images
Lots of talk today about the COVID-19 variant and infections increasing across the country. Washington State Officials however aren't talking about any kind of major increases in COVID-19 cases and the governor has vowed to do everything he can to not return to mask requirements.
IF CASES CONTINUE TO RISE MASK REQUIREMENTS COULD BE BACK
However that could change if the numbers change in the state.
During the week of July 8-14 Yakima County saw 15 new cases of COVID-19 that required hospitalization. Local health officials say that's the highest increase in a 7 day period compared to weeks in May and June. Health officials say during the last 3 months 96% of those who have been in the hospital because of COVID-19 have been unvaccinated.
21 PEOPLE ARE NOW IN THE HOSPITAL IN YAKIMA WITH COVID
21 people are now in the hospital in Yakima because of COVID-19, with one person on a ventilator. COVID-19 cases are increasing but they say not as sharply as hospitalizations. That may be the result, say health officials of less people being tested for COVID-19. You need a test?
COMMUNITY BASED TESTING SITES CLOSE ON JULY 31
The Community Based Testing Sites at Yakima's State Fair Park and the Sunnyside Community Center will close on July 31.
After the sites close health officials say tests will still be available from local doctors and pharmacies or call 2-1-1 for more information.
Businesses in Yakima are still asking customers to mask up if they're not vaccinated. Some have signs posted at the door while others are relying on customers to make the decision.
State officials are monitoring the situation. The governor is expected to give an update later this week.
Social Distancing Zodiac
Stars Who Were Tested for the Coronavirus