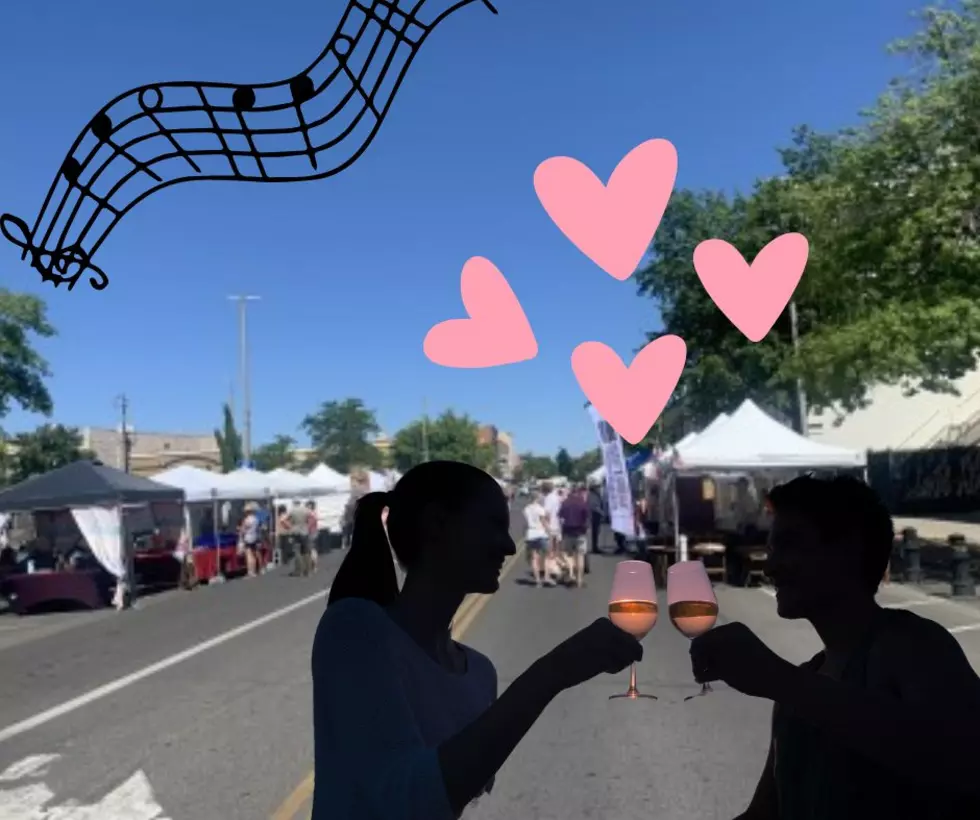 5 Amazing Summer Date Night Ideas in the Yakima Valley
yakima dme canva
Whether you're gearing up for your first date or you've been married for years, it's important to keep the magic going or show you're up for an adventure. Either way, you want to have fun on any date mixed with romance and a beautiful location.
Lucky for you Yakima has all of those you'd possibly need and more, with summer in full swing the events around Yakima are gearing up and creating memories for everyone. We came up with 5 perfect date ideas for the summer for you to take full advantage of.
5.) Roots and Vines Festival* (Please see Editor's Note below) 
Hosted by Norms of Yakima and the Downtown Association of Yakima Roots and Vines festival takes place on Front St. Come enjoy live music with Blue Grass and American bands that the Yakima Valley and Washington state have to offer. With vendors taking up spots left and right you'll be able to walk around and enjoy everything the Yakima valley has to offer while rocking out to music and enjoying ice-cold drinks to help you cool off from the summer heat. For more info follow the link below.
4.) Hiking Yakima Trails 
You may think Hiking isn't for everyone and you'd be wrong, take a nice stroll through some of the most beautiful views the Valley has to offer. With multiple trails, you can take it easy or go full tilt with that special someone. Take pictures for a lifetime and make memories you'll never forget. There are multiple trails to check out from Cowichie Canyon to Chinook pass, White Pass and Yakima Greenway. You may find a new love in hiking and with all the possibilities you'll have more than a lifetime to enjoy it with that special someone.
3.) U-Pick Farms
The Yakima Valley is filled with U-pick farms, take a day to go with that special person and pick your favorite fruits around the valley, maybe even pick up a recipe for something tasty that you and your S/O can go home and make yourself. Or pack a picnic and fill up your sides with local delicious fruits.
2.) Yakima Valley Wine Tastings
Some of the best wine in the state can be traced back to the Yakima Valley, with our beautiful weather and rich soil the best fruits, hops, and more are grown here. There are multiple wineries located in the Yakima Valley with plenty of tasting rooms for you to take advantage of. We'll post a list of wineries for you to check out below.
1.) Downtown Summer Nights 
One of the biggest summer events held every Thursday in the Yakima Valley it's a chance for you to get out and see everything the community has to offer. With live music every Thursday and plenty of vendors for you to check out and roam the downtown area you'll have an absolute blast whether it's your 1st date or 100th.
For more info follow the link below.
*Editor's Note: The Roots & Vines Festival has been permanently closed as of January 2023.
LOOK: Here are the best small towns to live in across America
KEEP READING: What were the most popular baby names from the past 100 years?