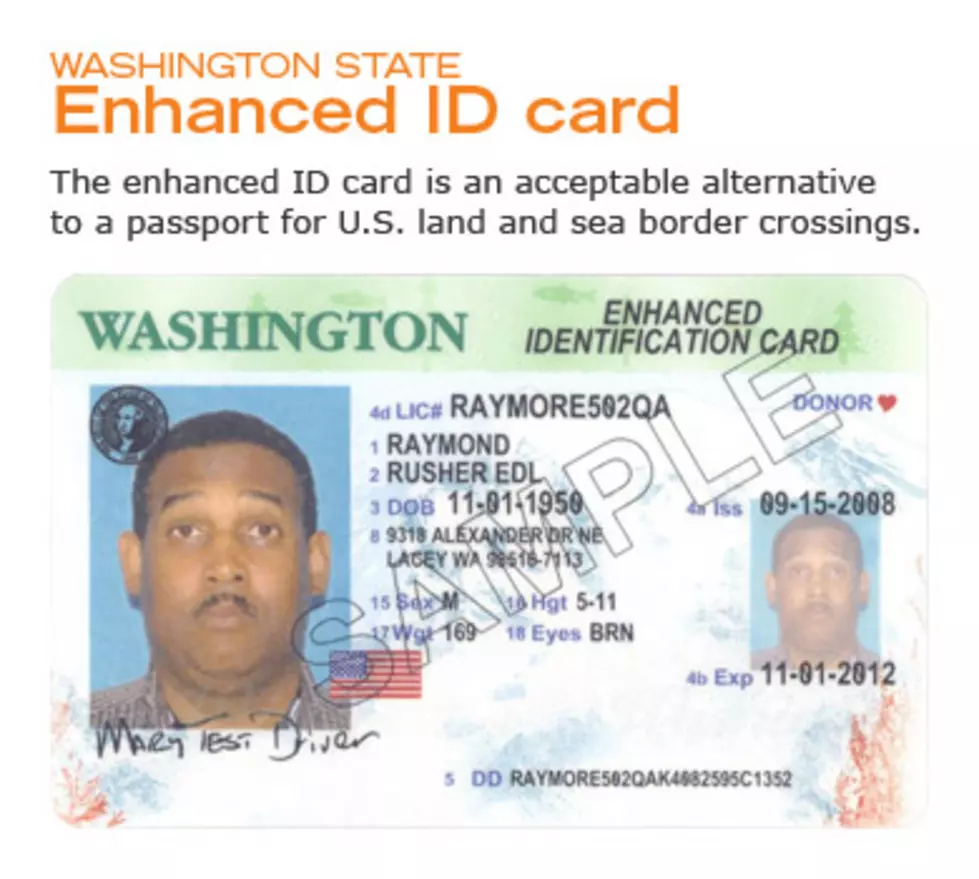 Senate Panel Approves REAL ID Compliance Bill
http://www.dol.wa.gov/driverslicense/IDdesigns.html
OLYMPIA (AP) — A Senate panel has approved a measure that seeks to bring Washington state into compliance with federal identification requirements.
On Tuesday, the Senate Transportation Committee passed Senate Bill 5008 on a 9-2 vote. The measure now heads to the Rules Committee, its last stop before a potential floor debate in the Senate.
Lawmakers are trying to bring the state into compliance with the REAL ID Act, a 2005 federal law that requires state driver's licenses and ID cards to have security enhancements and be issued to people who can prove they're legally in the United States.
Washington is among just a handful of states that are not compliant with the law and don't have an extension from the federal government, meaning that starting in January 2018, they'll be required to show additional documentation for domestic air travel unless the Legislature acts.