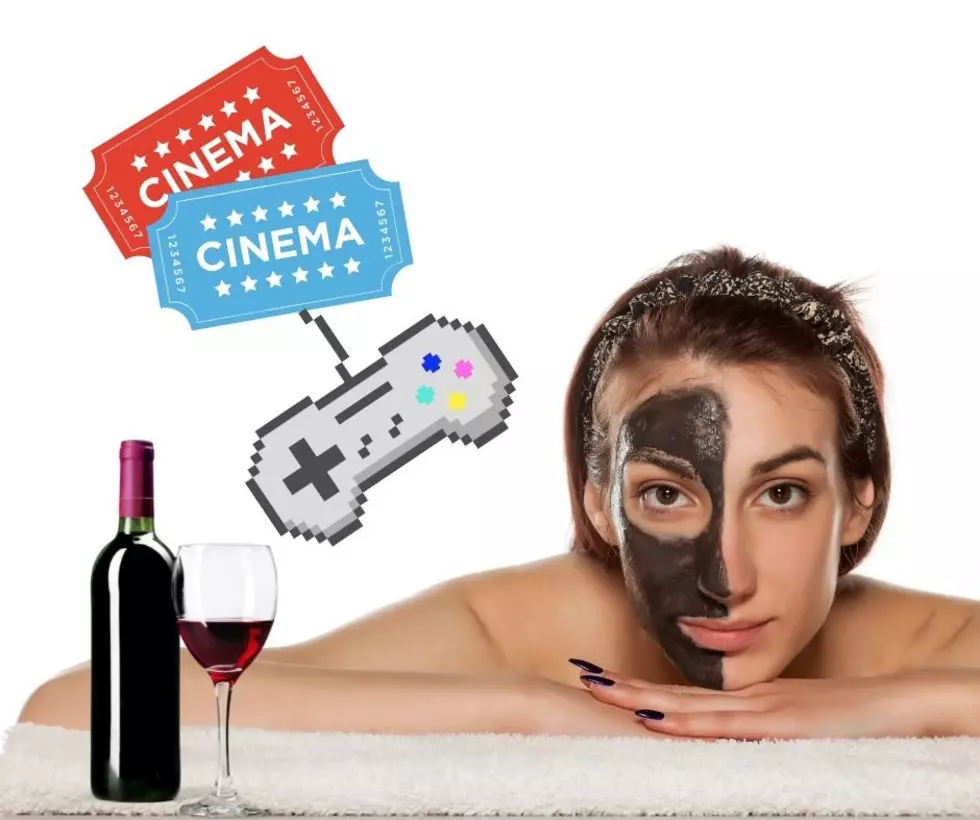 The Five Best Places in Yakima to have a Lazy Day
Yakima Dme Canva
Life is a series of events you have to figure out how to get around or adjust to in order to survive. It causes mass amounts of stress on everyone, you can lose sleep, stop taking care of yourself, or miss a lot of things going on around you.
It's important to take a day or two to yourself, lucky for us today is a national lazy day. Being lazy is one of our favorite past times. It helps relax the body and enjoy the little things going on around you that end up becoming some of our favorite memories. So we searched around the Yakima Valley and found the five best places to have a lazy day!
5.) 14 Hands Winery
Nothing says kicking back, relaxing, and being lazy like taking a day to yourself to enjoy some wine. Locally made by 14 Hands Winery, every sip is more delicious than the last. Lucky for us their tasting room is open daily from 11 am to 5 pm. They offer a wide variety of different wines and hold tasting events and other fun events for you to partake in. You can find more by visiting their website below.
4.) Bale Breaker Brewery
Bale Breaker is a famous brewing company in the Pacific North West and local to the Yakima Valley. Since we are the home of hops, you can bet that the beer is fresh and delicious. Lucky for us they have an open tap room where you can sit back relax and enjoy all of their latest brews. They even have food trucks that come out on certain days and make some mouth-watering food. So head over, sit back, relax and enjoy a cold one.
3.) Nerds Fun Center 
You may think that a fun center would be a place to get out energy, but lucky for the parents in the Yakima valley it's a great place to take the kids and let them roam free for a while. Take some time for yourself, kick back on a racing game, or just enjoy some pizza while your kids get out all their energy and you get to be lazy.
2.) Orion Theater
What's better than taking a day for yourself and seeing a movie? The Orion theater is a place in the Yakima Valley that offers you a chance to see a movie like never before. Sure you watch the movie on a big screen like any theater, but here you're waiting right at your seat. No more trips to the lobbies and long lines to stand in, instead tap the button on your chairs tray and enjoy a waiter coming to you to take your order. They have popcorn, soda, and candy-like any other theater but they also make stiff drinks and serve up cold brews and the food from their kitchen is like eating at a fancy restaurant!
1.) A La Mode Spa
The best place to have a lazy day in the Yakima Valley is the one where you're pampered while relaxing. A La Mode Spa has a variety of options, from massages, deep tissue, facials, and hair treatment, it's a special kind of treat yourself lazy day. Plan a day in and take care of yourself for a change while enjoying being lazy.
LOOK: Famous Historic Homes in Every State
LOOK: 15 Discontinued McDonald's Menu Items