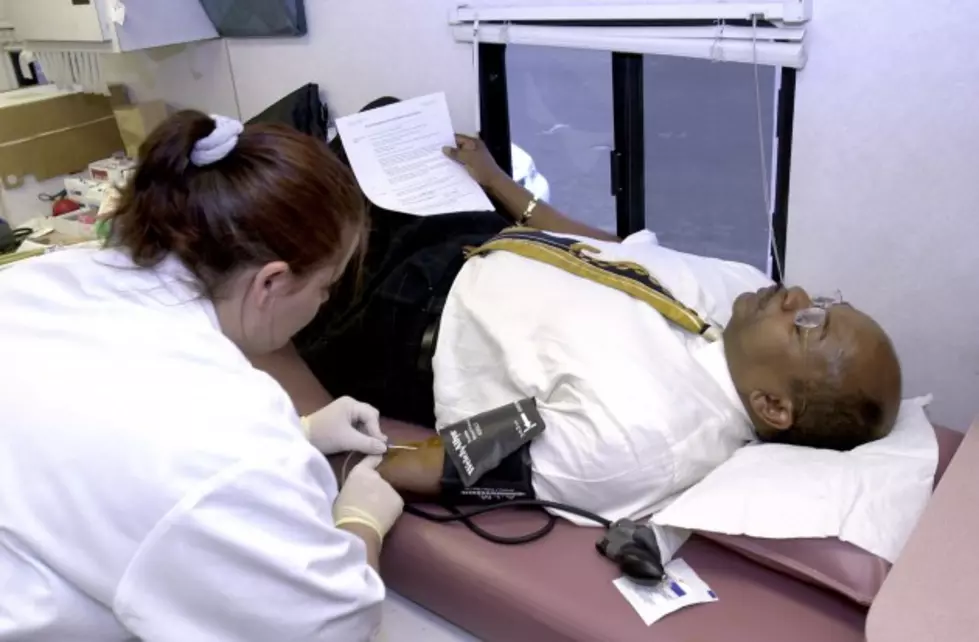 Red Cross Needs Donors During Black History Month
Getty Images
To honor the legacies of African Americans like Dr. Charles Drew and Dr. Jerome Holland the American Red Cross is urging you to give blood during February which is Black History Month. The Red Cross says the passion of Drew and Holland to improve the lives of patients in need of blood "is carried on through dedicated blood donors, blood drive sponsors, volunteers and Red Cross employees."
A press release from the American Red Cross says Dr. Drew, a surgeon was the medical director of the first Red Cross blood bank in 1941. They say his work and research on how to store and ship blood lead to huge improvements and they say many of his processes are still being used Today.
Dr. Holland was the first African American chair of the Red Cross Board of Governors and a blood researcher. His work on how to bring the safest blood supply to patients helped create many safeguards the Red Cross currently has in place.
If you are a COVID-19 survivor the Red Cross wants your blood, platelets or plasma. COVID-19 survivors are especially needed because of a convalescent plasma shortage. You may have antibodies in your plasma that could help people who are currently battling the virus.
If you do give blood, COVID-19 antibody test results will be available within one to two weeks in the Red Cross Blood Donor App or donor portal at RedCrossBlood.org.
"Blood donation appointments can be made by downloading the Red Cross Blood Donor App, visiting RedCrossBlood.org, calling 1-800-RED CROSS (1-800-733-2767) or enabling the Blood Donor Skill on any Alexa Echo device. As a thank-you for helping ensure a stable blood supply, those who come to give this February will receive a $5 Amazon.com Gift Card via email, courtesy of Amazon. (Restrictions apply. Additional information and details are available at RedCrossBlood.org/Together.)"
Yakima Blood Donation Center, 302 S 2nd Street, see RedCrossBlood.org for times
2/8/2021: 12:30 p.m. - 5:30 p.m., Cheese Sandwich Day, 302 S 2nd Street
2/12/2021: 11:30 a.m. - 4 p.m., Harman Center, 101 North 65th Avenue
2/24/2021: 12:30 p.m. - 5:30 p.m., Christ Lutheran Church, 5606 W Lincoln Avenue
2/25/2021: 10 a.m. - 3 p.m., Church of Jesus Christ of Latter-day Saints, 1414 S. 72nd Avenue