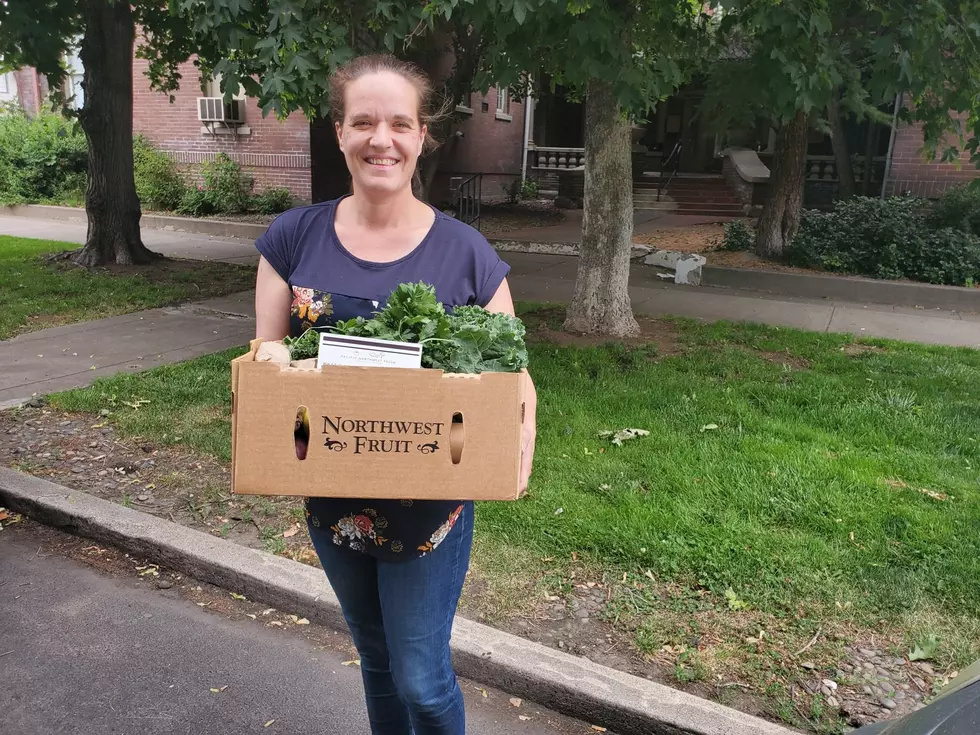 Six Delicious Meals to Whip Up Using Yakima Valley Produce
Sarah Johnson
Sometimes it's just not fun to go grocery shopping. I like to have a list but I find I am always adding extra items and once home and unpacked, I am missing one or two crucial ingredients for what I had intended on making in the first place. In the end, am too tired to follow through and food goes to waste. I am a work in progress as are you and we are going to make it through this!
Have You Ever Considered Local Produce Boxes?
We have a few different options in our area
Pacific Northwest Fresh
McIIrath Farm Market
Johnson Orchards
You can set up a delivery to happen once a week, every few weeks, or once a month, and then you have the add-ons. Bread, cheeses, jams, mushrooms, and flowers can all be added to your cart before the deadline. Then all you have to do is make sure your cupboards are ready with pasta sauces, salad dressings, and a plan!
Easy Recipes to Get You Started
Greens - Most of your produce boxes come with some sort of lettuce variety. Pro Tip, soak your lettuce in a bowl of ice water overnight and you will be amazed. It will double in size! You can create a lettuce wrap with meat and provolone or whip up some tuna fish for a no-fuss dinner or lunch
Zucchini - If you are working on cutting back the carbs, swapping thin slices of zucchini for noodles in your lasagna is a refreshing meal that provides you all the familiar comforts but without the heaviness
Tomato - Have you heard of Shakshuka? Chop up the onion, bell pepper, and tomatoes until it's simmering, and drop eggs into the pan. You can toast up some bread or even use slices of sweet potatoes to scoop up the steaming goodness.
Carrots - I have been hearing about this healthy salad that is literally ribbons of carrots mixed with a touch of olive oil, apple cider vinegar, and a touch of honey. You can find a ton of variation of this salad but eating it once a day helps with digestion and is high in fiber, keeping you fuller for longer! Win, win!
Carrots - I also LOVE to pickle carrots and add them to turkey sandwiches or a tuna sandwich. Slightly obsessed with this lately. The crunch and the bite of vinegar make my taste buds sing!
Asparagus - You can chop it up, sear it up, wrap it in bacon or simmer them in butter. All ways are delicious, add some potatoes, a nice salad, and some chicken or fish, it's a great meal!
Ideas and Produce
See How School Cafeteria Meals Have Changed Over the Past 100 Years
Using government and news reports,
Stacker
has traced the history of cafeteria meals from their inception to the present day, with data from news and government reports. Read on to see how various legal acts, food trends, and budget cuts have changed what kids are getting on their trays.
LOOK: Food history from the year you were born
From product innovations to major recalls,
Stacker
researched what happened in food history every year since 1921, according to news and government sources.
LOOK: Here Are 30 Foods That Are Poisonous to Dogs
To prepare yourself for a potential incident, always keep your vet's phone number handy, along with an after-hours clinic you can call in an emergency. The ASPCA Animal Poison Control Center also has a hotline you can call at (888) 426-4435 for advice.
Even with all of these resources, however, the best cure for food poisoning is preventing it in the first place. To give you an idea of what human foods can be dangerous, Stacker has put together a slideshow of 30 common foods to avoid. Take a look to see if there are any that surprise you.